CV Example for an Unsolicited Application
Although many companies actively seek new employees, there can still be instances when an unsolicited application will provide an individual with excellent job opportunities.Not only does this document need to be professionally written, but it should contain all of the most pertinent details about the applicant in question.Those who are looking to enjoy a superior edge within the job market should always review the CV example for an unsolicited application that is found immediately below.It is meant to illustrate all of the critical points that must be addressed.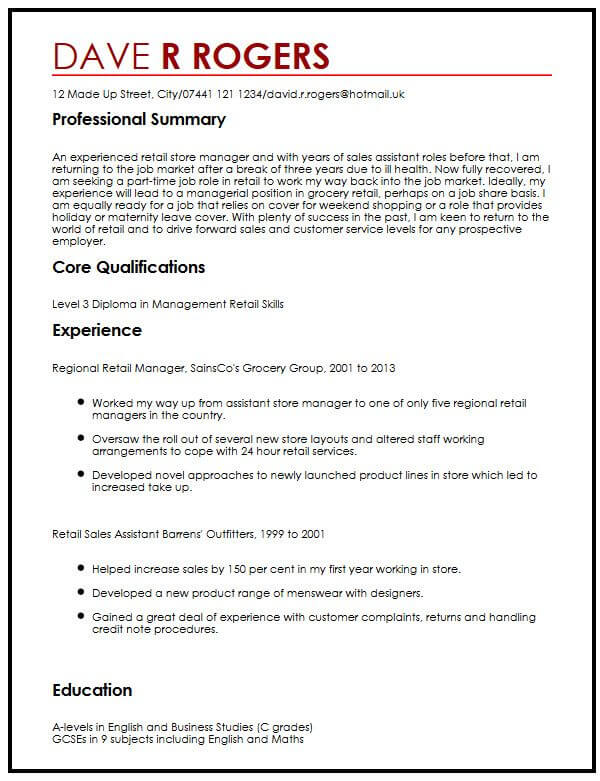 Your Current Address/Your Phone Number/Your Email
Professional Summary
I have been working as a professional computer programmer since 2008 and seek to become aligned with a forward-thinking firm that can provide me with room for upward mobility. I appreciate that this is an extremely competitive industry and it is for this reason that I have voluntarily submitted my documentation.I am an expert in a number of valuable programming languages and I also boast a considerable amount of experience in website design.I can therefore handle even the most daunting of tasks while saving a great deal of time during the process.Please examine my credentials below.I eagerly anticipate any future contact.
Core Qualifications
An active member of the Institute of Analysts and Programmers (IAP).
A fluent knowledge of Java, JavaScript, PHP, Python and Ruby.
Membership within the Chartered Institute of Marketing (CIM).
City and Guilds: Telecommunications Systems (2730) Level 5.
City and Guilds: Computer-Aided Design (7579) Level 3.
Experience
2014-2016: Lead Programming Engineer.Duties revolve around:
Developing bespoke software for social media sites.
Digital branding and logo design.
Leading a group of more than ten junior programmers.
Business-to-client sales.
2010-2014: Graphic Design Specialist.Some core competencies involved:
Meeting the needs of corporate-level clients.
Advanced coding and website design.
Creating dedicated applications for mobile phones and tablets.
2008-2010: Assistant Network Architect.Primary responsibilities were:
Maintaining the functionality of large computer networks during the work week.
Adapting hardware and software when necessary.
Troubleshooting coding errors.
Enhancing firewalls and network security protocols.
Supervising multiple cloud-based servers from remote locations.
Education
University of Surrey (2004-2008): Software Development for Business BSc (Honours)
Conclusion
This CV example for an unsolicited application should have clarified the content and the framework that such a document should offer the reader.However, this is only one of hundreds of different samples to be found throughout this website.We encourage all of our visitors to examine other areas in more detail.