How to build a CV that'll get you noticed
A great CV, sometimes referred to as a curriculum vitae, is your ticket to a new role, but a bad one can do more harm than good. We've helped millions of people worldwide to build personalised CVs that get noticed by recruiters and employers.
From CV templates, writing advice, and CV examples, to an online CV builder that almost writes the CV for you, you'll find everything to need to create that winning CV right here.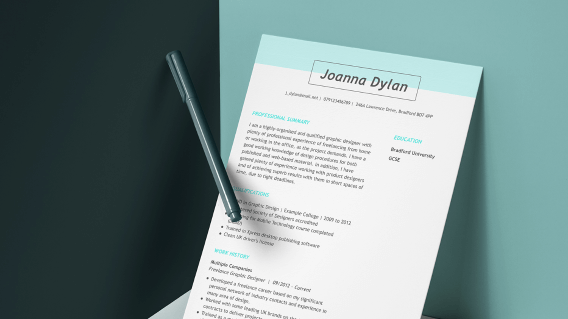 Why a great CV Is more important than ever
Choose the wrong CV template and your chance of landing that job drops from 1 in 118 to zero. A recruiter isn't going to spend time reading your CV unless you spend time making sure it stands out.
READ MORE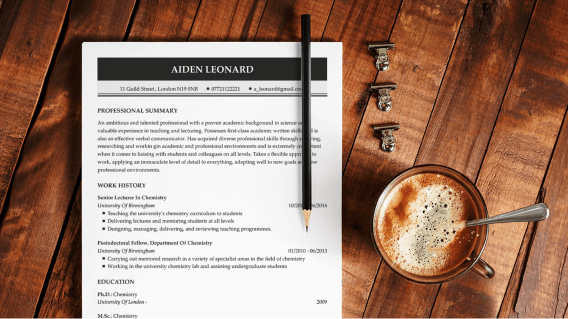 What CV examples can do for you
A CV is often the first impression an employer will have of you. So it's important to know how to list your achievements and use the right layout to attract attention.
READ MORE
Ready to create an outstanding CV?
It's easy - use our professionally designed templates to build the perfect CV and apply faster.
Use our professional CV content
5 top tips for building a top-notch CV
1. Take a look at examples of similar CVs
Stuck on where to start? We know it's tough to beat that blank-page paralysis, so have a look at relevant CVs that are already out there. From teacher CVs to designer CVs, get inspiration from CV examples for the role you're applying for.
2. Use a template built for the role
You don't need to start from scratch. CV templates will help you craft a CV that's perfect for the role you're applying for. But beware: a CV built for a role in accounting is going to look very different to one created for a chef. One focuses on qualifications and accreditations whereas the other highlights practical experience. When you're writing your CV, make sure you use a CV templates that works for your role.
3. Follow expert advice
There's a lot of advice out there for writing your CV. Why struggle alone when recruitment experts have done all the hard work for you? From how long your CV should be to making sure it passes through ATS filters. Take the time to read through some CV top tips and guides on how to write a winning CV.
4. Think carefully about your skills
There are always going to be a set of desired skills for every role out there. Experience using a piece of software or working with a certain group of people, for example. But there are some skills employers look for regardless of the role: like time management and communication. Make sure you do your research so you can best represent yourself in the skills section of your CV.
5. Pair it with a winning cover letter
No job application is complete without a well-written cover letter to go with your CV. A cover letter is often the first thing a recruiter or employer will see, so it's important that it grabs (and holds) their attention. Just like with CVs, there are various cover letter templates, examples and cover letter builders out there to help you get hired.
Create a winning CV in 3 simple steps
Use our CV builder to build your perfect CV and get hired faster:
Choose one of our professional CV templates

Add suggested expert phrases

Download your CV and start applying!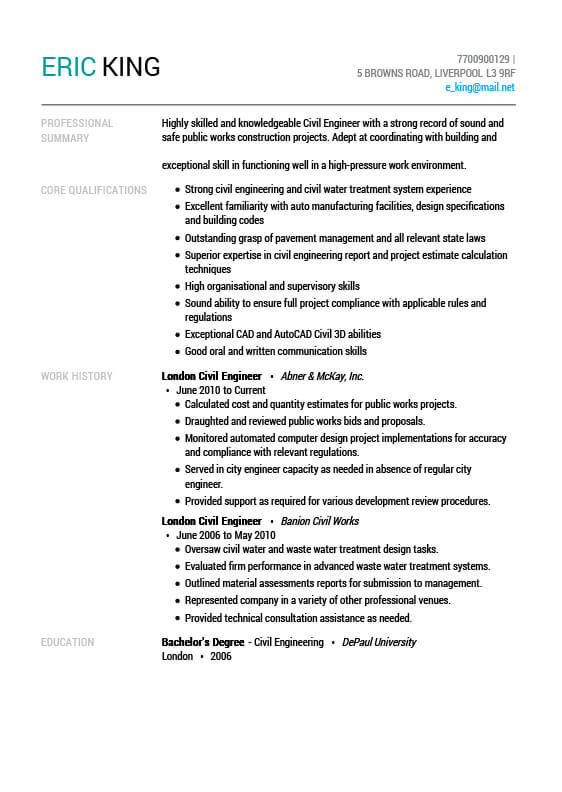 It's time to get started
Whether you're an experienced professional, a recent graduate, or just looking for a new job, there's no better time to get started on your perfect CV.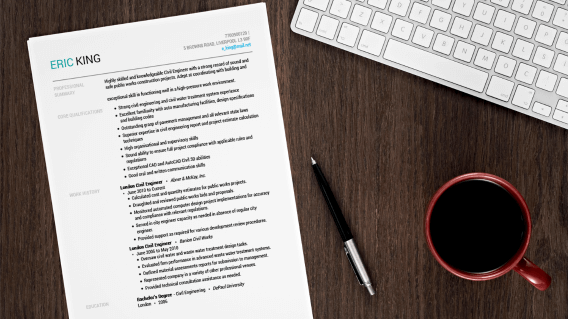 The importance of an effective CV personal profile
The average recruiter spends just 6 seconds looking at a CV before deciding whether to read the rest of it. The bulk of this time will be spent scanning your personal profile.
READ MORE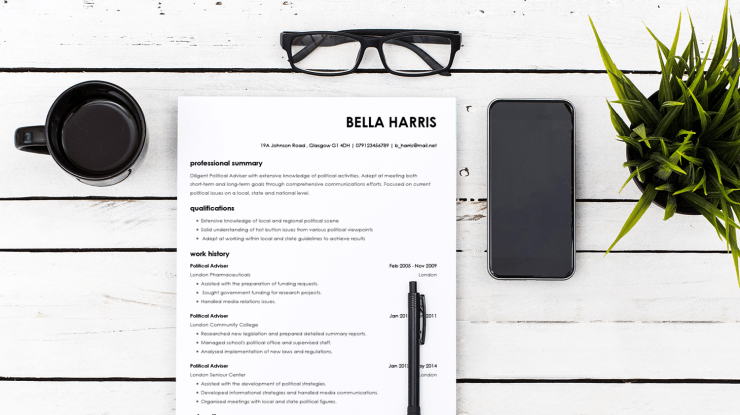 CV personal statement tips
The primary purpose of a personal statement is to summarise your experience and motivate recruiters to read the rest of your CV. To do that well you need to write it in a way that gets their attention and includes your key strengths.
READ MORE
CVs for every job and industry