Our customers have been hired by: *
Cover Letter Examples:
Why It's Important
Accompanying your CV, your cover letter can shape the way recruiters see your application. But if you've not written one in a while, or ever, it can be difficult knowing where to start. That's where great cover letter examples can help.
Writing a cover letter with an example makes things a whole lot easier. It allows you to see how things are presented, structured, and worded. A good cover letter example will also provide inspiration for your own application in terms of what to include. Above all else, it provides a starting point, so you're not left overwhelmed and frustrated.
At myPerfectCV, we have a selection of cover letter examples for job applications in a wide range of sectors. Marketing, customer service, engineering, finance – you name it, you'll find an excellent cover letter example to guide your own letter, along with template cover letters to give you a starting point.
Cover Letter Examples for Top Jobs
Cover letter example for customer service

Customer service cover letter examples need to set candidates apart in a competitive sector. The candidate does so by highlighting a successful track record with references to boot.

Cover letter example for retail assistant

One of our cover letter examples for retail, this letter highlights key qualities like communication and results orientation alongside relevant skills such as stocking and sales.
Examples of Cover Letters for an
Experienced Job Application
Cover letter example for engineer

This engineering cover letter example uses a smart, simple layout to explain how the candidate fits the job requirements, including leadership skills, project management, and quality assurance.

Cover letter example for finance

A great example of a finance cover letter, which specific abilities in tax preparation, financial analysis, and payroll configuring for a role as an accountant.
Best Cover Letter Examples for
Career Change
Cover letter example for an admin assistant

Administrative cover letter examples aren't always from those with job-specific experience. In this case, payment processing and customer service are emphasised from a previous role as a cashier.

Cover letter example for a recruitment consultant

Moving from HR to consulting, this cover letter example works to underline the key skills which are transferable between the two sectors, including employment law, recruitment processes, and organisational skills.
UK Cover Letter Examples: Benefits
Make the right first impression

As the first thing recruiters see, your cover letter needs to look the part. Using our perfect cover letter examples, you can get a good idea of layout, structure, and design before starting your own CV. Base your own letter on our simple cover letter examples, or go for something bolder for a creative job application.

Customise your cover letter

Using our cover letter examples for job applications makes it easier to personalise your own letter. Cherry-pick your favourite features, let the example skills and experience inspire ideas about your own career, or even use an excellent cover letter example as a template.

A variety of roles and sectors

From architecture, accounting, and admin to law, sales, and fashion, our cover letter examples span a long list of UK sectors, roles, and experience levels. That provides better guidance for your own cover letter, with an example that's more aligned with your own experience and skills.

Create a cohesive job application

If you're looking for a letter template, cover letter examples are a great fit. But what about your CV? Our online builder allows you to match your CV to cover letter examples to impress UK recruiters with a cohesive job application.
How to use cover letter examples to write your own cover letter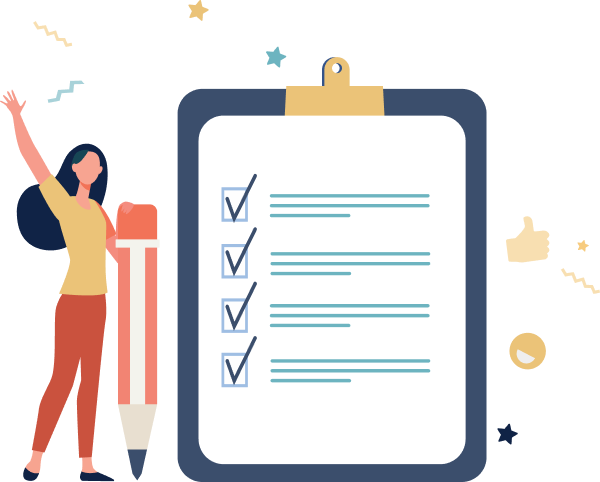 Writing a good cover letter is a crucial task. How you present yourself can shape your potential employer's opinion of you. To make sure your cover letter meets all the requirements, do yourself a favour and look at cover letter examples – those from your industry and beyond. This will help you understand the standards for writing covering letters and make it easier to write your own letter.
Here's how to get started:
Review multiple cover letter examples

This will help you become familiar with the style, vocabulary and structure of cover letters. Professional cover letter examples will serve as a great source of guidance and inspiration. Check out sample cover letters from your industry to learn their common points.

Learn about the company and reflect their values

Going beyond your skills and experience, your cover letter can demonstrate an alignment with the company you're applying for. Research their ethos and values, then reflect what you've found in your cover letter. If they're on a mission to go green, for example, mention your own interest in environmental matters.

Get a second opinion from a friend or relative

Writing a cover letter isn't something you have to go alone. As well as using our excellent cover letter examples as a guide, you can call upon a trusted friend or relative for help. Get them to read through your cover letter and, quite simply, tell you what they think. Is there anything missing? How does it come across? And, of course, are there any errors or typos?

Take a break, re-read and add to your cover letter

Even with the best examples of UK cover letters at your disposal, cover letter writing isn't something you have to rush. It's always a good idea to take a break before coming back to proofread and improve your cover letter. When you come back with a fresh pair of eyes, you'll be better placed to spot any errors or inconsistencies. You might also have some new ideas about the best qualities to highlight to impress the recipient of your cover letter.

Compare with a professional cover letter example

Once you're happy with the cover letter you've created, it's a smart idea to cross-reference it with a good cover letter example for a similar job application. That way, you can check whether you've included all the must-haves, got the tone right, and mastered the intro and sign-off.
Top FAQs about cover letter examples
How to write a cover letter example
Writing a cover letter like our examples isn't as hard as it looks. For starters, you can use the same structure and layout, and even cover the same talking points. Your cover letter should outline what role you're applying for, why you're applying, and what makes you suitable for the job. You should draw upon past experience, qualifications, and personal qualities or interests to demonstrate what you can offer in the given role.
How to start a cover letter
Our examples demonstrate several different ways to open your cover letter and address the recruiter. Firstly, you should include the job title and reference (if provided) above the first line of your letter. If you have a name for the recruiter or hiring manager, you should use this to open the letter. 'Dear Sarah Green' or 'Dear Mrs Green' are perfectly acceptable, for example. If no name is given, you can choose from addresses like 'To Whom it May Concern', 'Dear Hiring Manager', or 'To the Directors at [Company Name]'.
How to end a cover letter
Examples of cover letters (UK) can also assist with the way you end your cover letter. There are two main parts to consider. Firstly, you'll need a closing statement, which thanks the recruiter for their time and encourages a response, such as 'Thank you for taking time to consider my application. I look forward to hearing from you.' Next, there's the sign off. If you have addressed the person by name, 'Yours sincerely' is the conventional way to end a cover letter. Alternatively, use 'Yours faithfully' if you don't have a name for the recruiter or hiring manager.
What is a cover letter for a job?
Our UK cover letter examples have one thing in common – they are written to accompany a CV. That's exactly what a cover letter is intended for. It was traditionally a physical cover on top of your CV. However, with CVs sent digitally, it still remains an important step – and a great way to link the skills, experience, and qualities in your CV to the specific job role you're applying for.
How many words should a cover letter be?
Using our short cover letter examples as a guide, cover letters should always be concise and to-the-point. In terms of pages, it's definitely best to stay comfortably within one page with three to four paragraphs covering all the main points. While there's no hard-and-fast rule for the word count of your cover letter, the guidelines above will usually come to between 300 to 400 words.
How can I explain career gaps in my cover letter?
A good cover letter is a perfect way to explain any gaps on your CV that could otherwise put recruiters off. Be honest and positive, explain that you were taking time to reconsider your career or focus on what you learnt in your time away from work.
How can I sell my limited experience?
Everybody starts somewhere. Sell yourself by showcasing transferable skills gained during your education or through your hobbies, and emphasise a willingness to learn and adapt.
Should I write a cover letter for each role?
Yes! Writing a cover letter for each job application allows you to tailor your experience to fit each role. It will enable you to focus on specific requirements of the job and how your knowledge and skills are the perfect fit.
Start writing a cover letter using our examples
Ready to get started on your own cover letter? Whether you're a recent graduate or experienced professional, myPerfectCV can make the process a breeze. Take a look at our employment cover letter examples, then use our tried-and-tested cover letter builder to create your own.
Simply enter a few details about your career and skills, the job you're applying for, and the kind of letter you want to create, then our builder will generate a great cover letter just for you. You can customise it further or download it ready to send to recruiters.