Find the CV template that's right for your role
Not all CV templates are made equal. What might be perfect for a student CV could be completely wrong for a teacher or nurse CV. Choose a template that's right for the role, highlights the relevant sections, and clearly shows the recruiter that you're the best candidate.
Our ready-made, tried-and-tested CV templates make it quick and easy to build your perfect CV in our
CV builder
.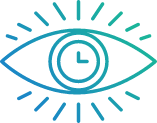 On average, recruiters spend just 6 seconds looking at your CV.
The UK's most popular CV templates
We've helped millions of people all over the world build their perfect CV, get noticed by recruiters and take the next step in their career. We have a variety of professionally designed templates and designs for you to choose from, but here we've chosen some of the top CV templates in the UK.
Top templates by job title
Why use a CV template?
1. Build a CV appropriate for the role you're applying for
A CV for an administrative assistant is going to look very different to an artist's CV, and the employers in the medical industry are going to be looking for different things on a CV to those in digital and design. Using our CV examples and templates, you can create a CV that'll help you stand out for the right reasons.
2. Create a CV with clear structure and good-looking design
Whether you're building a CV after a career break or condensing down 20 years of experience into 2 pages, using a CV template gives you a clear structure to work from. Instead of figuring out what to include, what not to include and what order to put it all in, starting with a high quality, professionally designed CV template makes sure you get the right information in front of employers.
3. Take away the guesswork and write a winning CV
Using a template makes building the perfect personalised CV so much quicker and easier. Using a ready-built template means that you can focus your time and energy on finding a job rather than writing your CV from scratch. With our CV builder, you'll also get top tips and advice on building a CV that will impress recruiters and get you hired.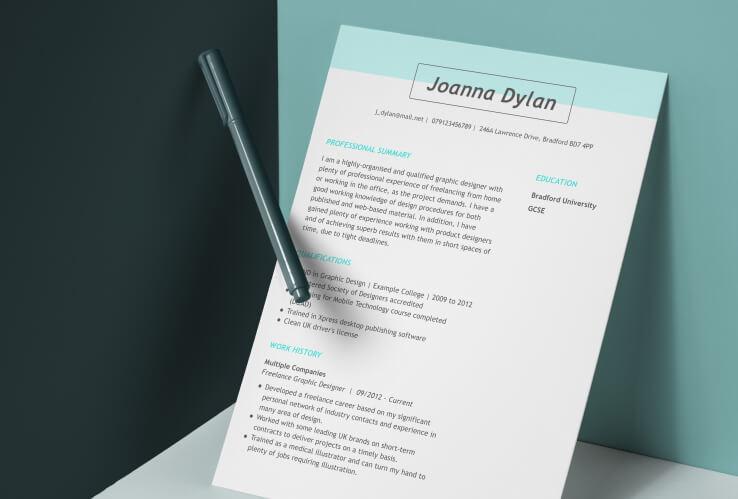 How to choose the right CV template
There are so many CV templates out there, and when you add in different designs and colour combinations, choosing the right template for you can become overwhelming. Here are our top tips for picking a template that's both right for you and your experience as well as the role you're applying for.
Take a look at what people looking for similar roles are doing
Your first port-of-call when you're deciding what CV template to go for should be to look at what other people in the same industry are doing. From a sales assistant to a social worker CV, we have examples of all kinds of CVs to give you a bit of template inspiration.
Research the companies you're applying for
If you're feeling a little stuck, head to the websites of the companies you're applying for. Do they feel modern with plenty of white space, or are they very traditional with blacks, greys, and blues? Use this to help pick a template that will resonate with potential employers to get you that interview.
Try a few templates and see which one feels right
With our CV builder, it's super easy to build your CV first then play around with different designs. Make sure you settle on a design that feels right to you, but also for the kind of role you're applying for.
Build your perfect CV in 3 easy steps
The best way to figure out which template works for you is to get started. Our CV builder makes it easy to build your perfect CV in three steps:
1. Choose a professionally designed CV template
2. Add expertly written, tried-and-tested phrases
3. Download your CV and apply!