Why include a skills section on your CV?
On average, recruiters spend just 6 seconds looking at each CV they receive. That means you have a very short amount of time to grab their attention. One of the best ways to do that is to write a strong skills section that:
Shows you understand what's expected of you in the role.
Highlights any transferable skills you have.
A killer skills section will also help your CV pass through any Applicant Tracking System (ATS) filters. Some businesses use an ATS to automatically scan applicant CVs to find ones that contain certain words.
But when it comes to the skills section, it can be tricky to know where to start. That's why our CV builder suggests skills related to the role you're applying for.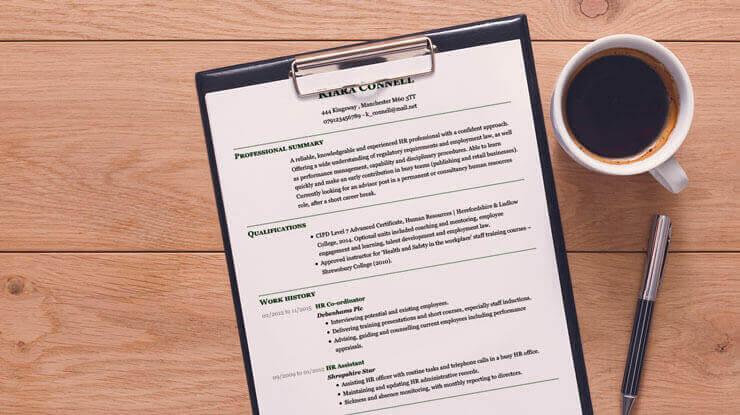 Types of skills employers look for regardless of the role
Communication skills
Demonstrate that you can express yourself clearly and concisely. You should include communication methods where you excel like 'excellent written communication', 'proficient at presenting to clients', and 'confident communicating with colleagues with varying levels of technical knowledge'.
Time management and organisational skills
Good time management means knowing how to manage your time effectively to fulfil your role. This includes spending enough time on important jobs that contribute to your overall goals and less time on things that aren't as important. It may also include working well to deadlines, multitasking and managing client meetings.
Teamwork and interpersonal skills
Most roles out there require some element of working as part of a team. It's important to show employers that you know how to work with and for others. Use real-world examples to highlight your leadership and conflict resolution skills, for example.
Problem-solving skills
There isn't a job out there where you won't encounter some kind of problem on a daily basis. Employers need to know that when you're presented with difficult choices, you know how to quickly and efficiently pick one that's right for the business.
Computing and IT skills
Most roles nowadays involve some kind of work with computers and IT systems. Whether you rely on technology to do your job or just need to access timesheeting software to log your hours, employers expect at least a basic level of computer literacy. Skills of this type should include names of specific programmes, tools and pieces of software you're comfortable using.
Role-specific skills and where to find them
Here are our top tips for hunting out the skills you'll need for a specific role:
Read the job description
Perhaps the best place to start looking for role-specific skills is on the job description itself. When an employer writes a job ad, they often know the kinds of skills they're looking for in a candidate and will naturally include certain skills (as well as specific software and tools you might use) in the description of the role.
Look at CV examples
When you've picked out various skills from the job description, take a look at CV examples written for the kind of role you're applying for. (We've included a few top CV examples below.) It's okay to take inspiration from other CVs, but make sure you adapt it to reflect you and your experience.
Use an online CV builder with skills suggestions
Our CV builder tool includes skills suggestions specific to the role you're applying for. It's a great way to make sure there's nothing you've missed in steps 1 and 2!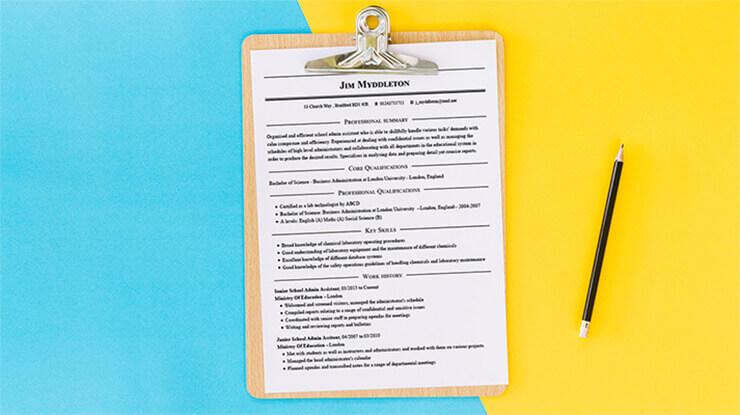 Top UK CV skills examples
To stand out in a crowded marketplace, take a look at what your peers are showcasing in CV examples.
IT skills CV

If you're applying for an IT role, you'll need more than just the basic skills required to send email and fiddle with spreadsheets. Highlight which technical software packages and processes you're familiar with.

1/13

Retail CV skills

For retail roles, always flag key skills like cash handling and stock management. Refer to skills you've gained using POS software. Also consider the advanced sales techniques and people skills you have.

2/13

Sales assistant Skills CVs

Sales assistant jobs are popular with many jobseekers. Highlight transferable skills like dispute resolution. If you've not worked in retail before, share skills you've gained from working in hospitality or other similar industries.

3/13

Transferable skills CV

Transferable skills are valuable because you can apply them to different jobs. They might include project management, written and verbal communication, or numeracy. Consider challenges you've overcome in the past and what you learned from them.

4/13

Good skills for a CV

Good soft skills to mention on your CV include being a self-starter, people management, and communication. Scan the job ad to identify skills you need to highlight.

5/13

Waitress CV skills

When applying for waitressing jobs, past customer service experience is invaluable. Not worked as a waitress before? Then mention other customer-focused roles, such as jobs in retail or at a call centre.

6/13

Laboratory CV skills

Laboratory work mostly focuses on hard skills such as analytical skills, statistics, and the ability to follow rigorous standards. Include any past health and safety experience you might have too.

7/13

Admin skills CV

For admin roles, identify systems you can use such as SharePoint or Salesforce CRM. The ability to work alone is important. Wherever your skills lie, consider ways you can show off your specialist expertise.

8/13

Chef CV skills

An obvious skill for chefs is food knowledge. You should also demonstrate your knowledge of hygiene standards and people management. These are vital competencies for a kitchen workplace environment.

9/13

Professional skills for a CV

Professional skills for a CV include things like leadership, mentoring, project management, and conflict resolution. Mention any industry-specific skills you have too. For instance, marketing or engineering expertise.

10/13

Project management CV skills

Project managers must have strong soft skills including communication and people management. Other skills include negotiation, scheduling, cost control, and change management. Be aware that required skills will vary from to role to role.

11/13

Analytical skills CV

Whether you're applying to a strategic position or a Data scientist role, it's important to highlight your analytical skills. It's helpful to outline projects you've worked on where you were able to analyse a complex situation and provide a recommended solution through your work.

12/13

Sales CV key skills

Sales roles cover everything from finance to retail. Include your communication skills as well as selling skills. The latter might include product knowledge, rapport building, or particular approaches that have generated revenue.

13/13
It's time to get started
Now you have a solid grasp of the types of skills that are important for your CV. And you understand how vital it is to include the right skills in order to get through Applicant Tracking System filters, impress recruiters, and land an interview.
Our online CV builder makes creating a CV quick and easy. It includes various CV templates, professionally-written example text, and step-by-step tips to make your CV the best it can be.