Cover Letter Templates to Stand Out From the Crowd
When you go to an interview you know the first impression counts. What you wear, how you act and that all important first handshake is scientifically proven to influence your success rate, but first you need to get an interview. In digital terms your first impression is your cover letter, which is why it's so important to get it right.
The good news is that we've got your cover letter 'covered' (see what we did there?) with this comprehensive guide on cover letter templates. What they are, how they differ from job to job or across industries and a little on how to write a good cover letter.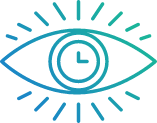 On average, recruiters spend just 6 seconds looking at your CV.
Common Questions from UK Jobseekers
What should you include in your cover letter?
A cover letter should include:
A professional greeting with the recruiter's name and a subject relevant for the job
How you found them and why you are applying
A succinct summary of your relevant experience
Personalised wording about your interest in them specifically
Clear guidance to your notice period and interview availability
Even though that may seem like a lot to include, remember that recruiters will have seen thousands of cover letters before. You need to include all of this in a way that gets their attention and showcases your skills concisely. This may sound like a hard task but there's no need to worry because we've done it for you. All of our cover letter templates are created with a specific job and industry in mind, so all you need to do is fill in the gaps.
What is the format of a cover letter?
The format of a cover letter is:
A universal document type, like Word or PDF
A maximum of one page long, ideally less
A maximum of 3-5 paragraphs of text
Easy to read, with good line spacing (1.5 recommended)
Professional and neat, with a font at least 12 points in size
If you're applying via email, don't be tempted to provide your entire cover letter in the body of the email. Write enough in the email to get their attention but direct them to the 'attached' cover letter.
Start with one of our cover letter templates, create your cover letter, then use a snippet from the cover letter builder to write your email. For the email, put yourself in the recruiter's position: what about your cover letter will make you stand out and motivate them to find out more?
Check Out 30 of the UK's Most Popular Cover Letter Templates
Whatever job you're applying for we have a cover letter template that will help you get your foot in the door and make the shortlist for interview. Providing you with cover letter samples for a wide range of jobs from graduate, retail and customer service right through to executive level jobs in finance, law, marketing and IT. Here's a quick overview of our most popular cover letter templates to help give you an idea of what to expect:
Why Use a Cover Letter Template?
It's easy to get disheartened when you're job hunting, but it's no easy feat for recruiters either who are dealing with high volumes of applications. To give you an idea of just how much that is, according to Mediargh there can be anything from 150 to 600 applicants for every job in the media industry. A Warwick University study also found that there was an average of 75 applications per vacancy for UK recruiters in 2017. This is why a cover letter is so important. It's the first thing recruiters will see and your best chance at getting noticed above potentially 100s of jobseekers trying to get the same position.
Recruiter and hiring managers know what they are looking for and will employ any tactics possible to whittle down that list and make their jobs easier. This includes shortlisting using software that omits applications without certain keywords. With this in mind, you are going to need to step up your game if you want to be noticed and well crafted cover letter is a great way to do that.
You are more likely to get noticed
There are over one million jobs advertised every year in the UK, so it makes sense that job seekers often become overwhelmed as a result. Frustrated candidates may start sending out lots of applications with the same CV and standard 'I want to apply for the job' emails. Sound familiar?
This lottery 'hope for the best' approach rarely works. That's why actually taking the time to create a cover letter is the quickest way to get the attention of recruiters and get your foot in the door. The simple fact you've taken the time to write a custom cover letter that actually applies to the job and company in question will help you get noticed. Our templates can also help you go one step further, giving your cover letter a professional edge.
What's the best way to stand out?
Getting the right cover letter for the job you want right is the only way you're going to make it past the next roadblock. That is actually getting your application read and making it to the interview phase.
Recruiters can see right through job seekers who are applying for jobs blindly or in volume. Think about it this way, if you were scrolling through thousands of emails, what would be the quickest way to shorten that list? Ignore the ones without cover letters. Don't be in that pile and on route to the junk folder.
If you really want that job then it stands to reason that you would actually take the time to customise a cover letter specifically for it. That is how you stand out. Our cover letter templates will help you do that and more.
Still not convinced about the power of a good cover letter? A people and culture manager at TruRating Rachel Gowers put it well saying:
"We love to see covering letters where applicants have made a real effort to connect with us, show that they understand a bit about us and therefore why we would be a particularly good match for each other."
5 Top Tips for Choosing the Right Cover Letter Template
There are so many cover letter templates to choose from it can be difficult to pick the right one. Here's five top tips to help you get straight to the template right for you.
Ready to get noticed and pick the right template for you?
All of these tips will help point you in the right direction, now all you need to do is pick the right template and start making progress with your job search.
Head on over to our cover letter builder now to get started or take a look at our CV template tips to really make a difference with your next job application.
Choose popular templates for the job

If your peers are using them and getting results, the chances are they are right for you too. That's why one of the quickest ways to find the right template is to go for the most popular. Take a look at our top 30 popular cover templates section to do this (or use our cover letter builder).

Even though we offer industry specific templates, the trick is to hyper focus on the role itself. If, for example, you are applying for a sales assistant position at a finance firm you may be inclined to use the 'finance' template when in fact the 'sales assistant' template' will be more suitable. The finance cover letter template would be much more suitable if you are accountancy trained and applying for a finance role.

Match the cover letter formality with the company

At interview it's a good idea to mirror the professionalism of the company itself, and it's a technique that's also helpful when you select your cover letter template. If you're applying for a job in a corporate global company for instance, then you need to pick a template that is more professional and formal. If you're sending in a job application for a new role at a startup, then you need a less formal cover letter template that is more personable and friendly.

This will help show them that you're the right culture fit for the company, which means your behaviours align with their values and approach. Something recruiters are experienced at detecting by the tone and language in a cover letter. The more compatible your cover letter is with the company itself the more likely you will make it to the top of their shortlist.

Find an appropriate 'easy to skim' layout

Anyone recruiting for a role is busy, but if you're sending your application through a recruitment agency or central recruiter in HR they will be dealing with a much higher volume of applications. They are also more likely to be used to getting low quality applications and spam and therefore likely to hit delete or move on much more quickly. To increase your chances of getting shortlisted and called in for interview you need to choose a format that is engaging on first skim-read. That is likely to deliver everything they need to know in a way that is easy to read and gets straight to the point.

If you put more time and effort into your job application you will not just get in the recruiter's good books, you'll also get that phone call you've been waiting for. The best thing about our cover letter templates is that we have done most of the work for you. They are structured in a way that is easy to digest with bulleted lists and subheaders, so recruiters can take in the information more quickly.

Use the job description as a guide

The best way to customise your cover letter effectively is to pay close attention to the job description. That includes the advert text and any associated documents provided for the role. As you read through the job description take note of:

The tone and language - is it professional and logical or creative?
The length of the paragraphs and sentences - is it short and to the point? Or wordy?
The application instructions - have they asked for a cover letter? Asked for specifics?

All of those factors will help you find a suitable cover letter template that has a similar tone and layout but also ensure you remember to supply the relevant information they have asked for in the job description. The essential requirements can also help you to hand select key projects that are most likely to impress them right from the offset in your cover letter.

Take inspiration from the recruiter you are contacting

When you have a specific name and email for the recruiter you also have the perfect opportunity to enhance your chances of getting noticed. Search for them on LinkedIn and other social channels like Twitter or Instagram to get an idea of their personality. What do they like? How do they write in their articles or social posts?

Get to know them and you are more likely to write something that will resonate with them. This additional knowledge about the person you are writing too will also help you quickly spot the right cover letter template that will both present you professionally, and appeal to the recruiter..
View Professional Cover Letter Templates
Now that you have a good idea of how to choose the right cover letter template, what you need to include and why a cover letter is important - here's a list of the types of cover letter templates that are available:
Why Professional Cover Letter Templates Give You a Competitive Edge
Have the experience and talent to do the job you are applying for, but not an expert in cover letter writing? A professional cover letter template will give you a competitive edge. Here's how:
1. They provide inspiration
Job hunting can be a frustrating and overwhelming experience. You start off with good intentions and high energy, but after a while you get tired of the process and start repeating yourself. A cover letter template will give you compelling copy to work with, so you can get inspired and customise each letter for the specific job you're applying for.
2. They do the heavy lifting
Perhaps writing is just not your thing and that's okay. You can't be good at everything. If the job you're applying for has no need for good letter writing and you're struggling, then why not use a professional cover letter template? The writing part is done for you, all you need to do is adapt the copy to include key projects or specific references to your experience.
3. They focus on the positives
If you're a graduate or looking for a career change then what you say in your cover letter is even more important. It's your opportunity to win recruiters over with your passion and ambition. Our templates can guide you to include life experiences or study projects that may help your application. They guide you through the process and help you to draw out academic achievements or life experiences that will boost your prospects.
What is a Typical UK Cover Letter Template?
Many job seekers find the idea of creating a cover letter daunting, especially when they are applying for a high volume of jobs. As you work through our library of cover letter templates you will begin to see that they all have certain elements in common.
To help you get your head around how a cover letter works and why it is important, we've listed the key elements - and added the reason they are important:
1.
Letter opening: where you found the job and why you're applying
This is about context. Helping the recruiter immediately understand where you have come from, why you are contacting them and what job you're are applying for.
2.
Second paragraph: overview of experience that makes you suitable for the job
This is your chance to sum up why you are right for the job quickly. Talk about your overall relevant experience and passion for the company or role specifically. For example, if you're applying for an admin job with a publishing company you could say:
"I have over five years' experience in administration within the publishing industry, so have first-hand insight into the publishing process."
3.
Third paragraph: specific project example or success story
It can be tempting to list every single good thing you ever did but here you need to pick that one single thing that is good, but most importantly relevant to the job you're applying for. Consider what have you done well in the past that would definitely be interesting to them? For example:
"In my current role I was responsible for a team of five and increased productivity by 15% within a year."
4.
Fourth paragraph: reiterate why you will be good for them
This is more about demonstrating your passion, coming across keen for a job with them specifically and including professional yet flattering dialogue about them.
5.
Fifth paragraph: lead to an action interview availability and appear keen
Not only is it professional to be upfront, this helps begin the pathway to an interview and the recruiter will be more confident that you are keen to progress with your application, not a time waster.
6.
Professional closing: 'yours sincerely' (if you know their name) or 'yours faithfully' (if you don't)
It's pretty self-explanatory that you need to sign off your cover letter professionally, especially if the job you're applying for includes any form of letter writing to clients or customers.
7.
How a cover letter helps your job search
Whatever job you're applying for, there are likely to be many others trying to get the same job. A well-crafted cover letter really can make all the difference and using templates can help you customise them. This frees up more time for another round of applications and those interview opportunities that will start flooding in soon.
The Advantages of Using Cover Letter Templates
The main benefit of a cover letter template is the time it will save and value it will add when applying for specific jobs in specific industries. It helps you to organise your thoughts and share relevant experience or skills with potential employers in a way that is professional and engaging.
Unless you're a writer or recruiter by trade, it is likely writing is not your main skill. Our cover letter templates will help you better communicate your key strengths and convince recruiters that you're the right candidate for the job. In summary, the benefits of using cover letter templates are:
Time saving:

helping you to choose the right words fast

Professional edge:

giving you a structure that you know works

Standing out:

a well-crafted cover letter will put you ahead of the competition

Confidence building:

our templates will help you discover key strengths for the job

Getting more interviews:

increasing your chances of getting more interviews
All of which will ultimately lead to you actually getting the job you want. Think of the cover letter as a pitch or teaser to motivate recruiters to actually look at your CV and take your application seriously. Our team of experts have customised each template in a way that means you can make the most of each opportunity, increasing your chances of getting through any roadblocks, improving your chances of getting an interview and ultimately getting the job you want.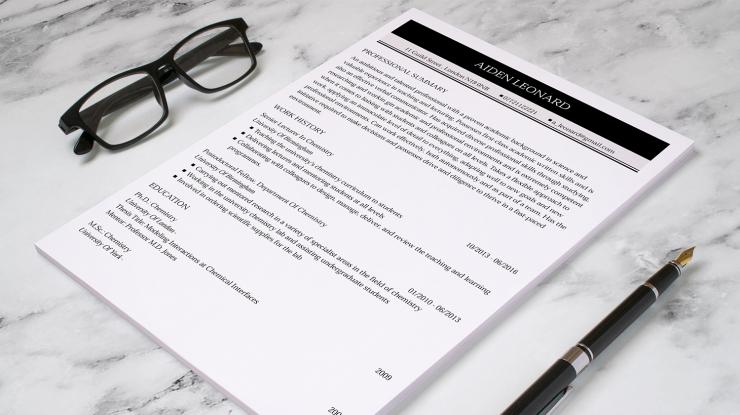 Tap Into the Power of a Good Cover Letter
It's easy to get caught up in clichés and overselling when you create a cover letter. Phrases like 'I am a team player' and 'I work well under pressure' are so common they often induce eye rolls and sighs from recruiters.
Our cover letter templates not only help you organise and select the right things to say when it comes to your professional experience, they also guide you to be more authentic and unique. They inspire you to showcase your personality fit too, so you can stand out from the crowd and bag that interview.
Find the right cover letter template for you now
Asking for help isn't always easy but if you've been applying for jobs for a while and struggled to get interviews you probably need help writing your cover letter. Whatever your ambitions, our cover letter templates can help you get your foot in the door and get noticed, so you can focus on looking smart for the interviews about to come your way.
To get started all you need to do is go to our cover letter builder and start browsing. You might also want to check out our cover letter examples or boost your chances of getting the job with our guide on how to write a CV.