Cover Letter Templates to Stand Out From the Crowd
If you want to get that all-important interview, then a strong cover letter is key. It needs to look good and it also needs to be well structured, making a compelling case for recruiters to call you in for an interview.
Our cover letter templates below make it quick and easy to build a cover letter that will make your application stand out for all the right reasons.
2 Common Questions from UK Candidates
What should you include in your cover letter?
A cover letter should include:
A professional greeting with the hiring manager's name and a subject relevant for the job.
How you found them and why you're applying.
A succinct summary of your relevant experience.
Personalised content about your interest in them specifically.
Clear guidance on your notice period and interview availability.
Current contact information.
What is the format of a cover letter?
The format of a cover letter is:
A universal document type, like Word or PDF.
A maximum of one page long, ideally less.
A maximum of 3-5 paragraphs of text.
Easy to read, with good line spacing (1.5 recommended).
Professional and neat, with a font at least 12 points in size.
30 of the UK's Most Popular Cover Letter Templates
Whatever job you're applying for, we have a cover letter template that will help you.
How to Write Your Own Cover Letter: 10 Top Tips
Even with a cover letter template, writing a cover letter can still be tricky. To help break it down, here are our 10 cover letter writing tips:
Do: Use a professional cover letter template
This will help you make a good impression and keep it succinct.
Don't: Copy and paste the same content for every application
Recruiters will recognise a copy and paste job a mile off, and discard the application.
Do: Highlight relevant experience and achievements
Select and summarise success stories from your experience that are relevant to the advertised position.
Don't: Oversell yourself
List too many achievements and you run the risk of diluting the impact of your successes. You also risk seeming too experienced for the role.
Do: Look to successful people for inspiration
Whether that's getting input from friends who have jobs at your chosen company or looking to inspirational people like Richard Branson or Karren Brady.
Don't: Pick up bad habits from people doing it wrong
Not everyone is right. Well-intentioned advice from friends and family isn't always good advice. Listen to the experts.
Do: Format your cover letter professionally
Beyond the words you write, your cover letter needs to be professionally presented without any typos or spelling mistakes.
Don't: Send a messy cover letter
Pause and check everything a couple of times before you send it.
Do: Follow the application process properly
One of the quickest ways to ruin your chances of getting an interview is ignoring instructions. Read the job description carefully, then follow the recruitment process and application requirements properly.
Don't: Scroll, click, and apply mindlessly
Take the time to customise your application and only apply for the roles you actually want.
Why Use a Cover Letter Template?
Recruiters deal with hundreds of applications for every role - there can be as many as 600 applicants for every job in the media industry. Standing out in such a crowded market is tough, which is why your cover letter is so critical.
A cover letter template plays a vital role in making sure that you stand out for all the right reasons. 
Look professional
Many applicants don't even bother to write a cover letter, so including one in your application already gives you an edge. Using a letter template gives you a well structured and appropriate-looking document that creates a professional impression. Want to really make an impression with your job application? Choose the same template for your CV and create a visual link between the two.
Show you've done your research
It's quick and easy for employers to identify candidates who are applying for jobs at high volumes, using a single cover letter for multiple jobs. And these applications are the ones that end up discarded.
A letter template helps you to get the basics of the cover letter right, so you can focus on customising the letter to match the specific role you've applied for.
Still not convinced about the power of a good cover letter? Here's what a People and Culture Manager has to say:
"We love to see covering letters where applicants have made a real effort to connect with us, showing that they understand a bit about us and therefore why we would be a particularly good match for each other."
5 Top Tips for Choosing the Right Cover Letter Template
With so many cover letter templates to choose from, it can be difficult to pick the right one. Here are our top tips on how to choose the right template for you:
Choose popular templates for the job

If your peers are getting results, chances are that a template will work for you too. Take a look at our top 30 popular cover letter templates to find one that works for you.

Match the formality of the cover letter with the company

At an interview you need to mirror the level of formality of your prospective employer. The same rule applies when you're choosing a cover letter template. If you're applying for a job in a global corporate, pick a more formal template. For a role at a startup, use a less formal cover letter template.

Find an appropriate, skimmable layout

Recruiters are really busy, dealing with hundreds of cover letters. Increase your chances of getting shortlisted by using a cover letter template that appeals to readers with a clean and easy-to-skim layout. 

Use the job description as a guide

The job ad and description give you great insight into which cover letter template to choose. Take note of:

The tone and language - is it professional and logical, or creative?
The length of the paragraphs and sentences - is it short and to the point, or wordy?
The job application instructions - what have they specifically asked for?

Research the hiring manager

When you know who the specific hiring managers are, it's a great opportunity to learn a bit more about what might appeal to them in a cover letter. Get to know them and you're more likely to write something that will resonate with them - and avoid their pet peeves.
Ready to get noticed?
It's time to take the next step in your career. Head over to our cover letter builder now to get started, or take a look at our CV templates to choose a template that matches your cover letter.
Top Professional Cover Letter Templates
With over a decade of experience helping candidates, here are our top cover letter templates:
Why Professional Cover Letter Templates Give You a Competitive Edge
Have the experience and talent to do the job you are applying for, need help with cover letter writing? A professional cover letter template will give you a competitive edge. Here's how:
1. Providing inspiration
Job hunting can be frustrating and overwhelming, and it's easy to feel burned out by the process. A cover letter template gives you a strong structure and help to inspire you to customise your letter for the specific role you're applying for.
2. Doing the heavy lifting
With key decisions like the structure and layout already made for you, all that's left to do is fill in the blanks. And our cover letter builder makes that easy as well, by providing sample text and tips that you can customise.
3. Focusing on the positives
Everyone has weaknesses, but cover letters are all about the positives. A great cover letter template gives you the structure you need to highlight key achievements and your enthusiasm for the position.
What is a Typical UK Cover Letter Template?
Before you start writing your cover letter, it's helpful to understand more about the structure of a standard UK cover letter template. 
First paragraph: Which job you're applying for and where you found it
This is about context. Helping the recruiter immediately understand where you've come from and which job you're are applying for.
Second paragraph: Overview of relevant experience
Quickly sum up why you are right for the job. Talk about your overall relevant experience and passion for the company or role specifically. For example, if you're applying for an admin job with a publishing company you could say:
"I have over five years' experience in administration within the publishing industry, so have first-hand insight into the publishing process."
Third paragraph: Specific achievement
It can be tempting to list every single achievement, but instead you need to choose one relevant achievement to highlight. Ask yourself what you've done that would impress the recruiter. For example:
"In my current role I am responsible for a team of five and have increased productivity by 15% within one year."
Fourth paragraph: Reiterate why you'd be a great fit
Demonstrate your passion, and come across as keen to be hired for the role at hand.
Fifth paragraph: Express enthusiasm about an interview
It's professional to be up-front and express enthusiasm about your desire to proceed to an interview. Recruiters will appreciate that you're a serious candidate, not a time-waster.
Closing
If you know the name of the recruiter, it's 'yours sincerely'.
The Advantages of Using Cover Letter Templates
Cover letter templates make it quick and easy to build a higher quality cover letter. Using one helps you to organise your thoughts and share relevant achievements in a professional and engaging way.
Our cover letter templates help you better emphasise your key strengths and convince recruiters that you're the right candidate for the job. Key benefits include:
Time saving:

helping you to choose the right words, quickly.

Professional edge:

giving you a structure that you know works.

Standing out:

a well-crafted cover letter puts you ahead of the competition.

Confidence building:

discover key strengths that are relevant for the position.

Getting more interviews:

increase your chances of getting more interviews.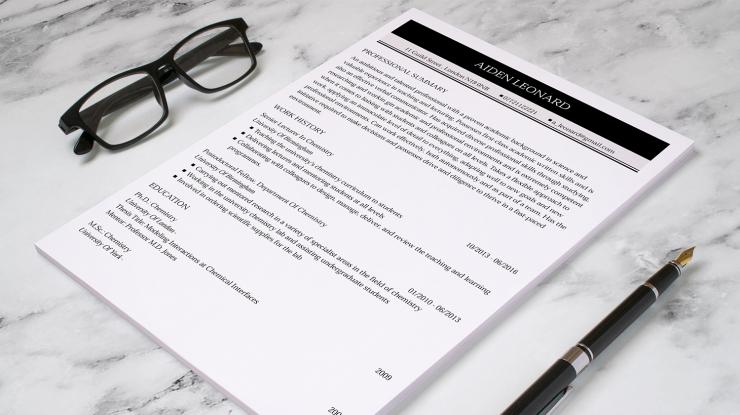 Tap Into the Power of a Great Cover Letter
A strong cover letter makes a strong impression on recruiters. And in an increasingly crowded employment market, you need to take every opportunity to stand out.
Our free cover letter templates help you to create a professional cover letter that helps you stand out and get the interview.
Don't wait - visit our cover letter builder now and choose a professional cover letter template. 
Asking for help isn't always easy, but if you've been applying for jobs for a while and have struggled to get interviews then you probably need help writing your cover letter. Whatever your ambitions our cover letter templates can help you get your foot in the door and get noticed, so you can focus on looking smart for the interviews about to come your way.
To get started all you need to do is go to our cover letter builder and start browsing. You might also want to check out our cover letter examples or boost your chances of getting the job with our guide on how to write a CV.