Get ahead of the competition with Word CV templates
Building a professional CV from scratch isn't easy. Deciding what information to include and in what order so that your impressive career history and in-demand skills are picked out by an ATS (Applicant Tracking System) and flagged as a 'top match' for a recruiter or employer to follow up on, can be time-consuming.
Take the hassle out of building a CV that gets you noticed with our Word CV templates and shorten the time it takes you to get hired.
Our top ten Word CV templates
For over a decade we've been helping talented people like you to build CVs that they can be proud of. Browse our top Word CV templates by format and job title and be inspired to build an eye-catching CV:
Pass the ATS with our Word CV templates
For every role a recruiter posts they receive on average over 250 CVs in response.
If recruiters manually sorted through all these CVs they wouldn't have time for anything else. So, to make it easier to select the most suitable applications they use an ATS (Applicant Tracking System).
By comparing your CV to the job description, an ATS scores your CV based on your suitability for the role. The recruiter will then contact the candidates identified as a 'top match'.
If your CV isn't formatted in a way that an ATS recognises or if it is missing important details, there's a high possibility it will be filtered out, meaning you miss out on a role.
We've designed our Word CV templates to be ATS compatible by carefully selecting appropriate fonts, incorporating headings and spaces to make the CV easy to scan, and using bullet and numbered lists to highlight key skills and qualifications.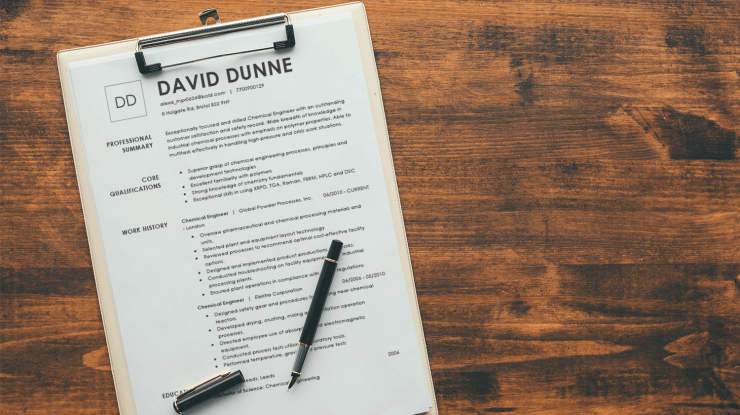 5 reasons to use Word CV templates
Here are our top five reasons why a Word CV template takes the frustration out of getting hired:
It's easier than building a CV with Word
A Word CV template shows you what recruiters and employers expect from a CV so you don't have to work it out for yourself. All our Word CV templates come with pre-written text which makes building a professional CV easy.
It removes formatting issues
Forget about hunting for the most appropriate fonts, reconfiguring margins and working out what spacing to use between sections, as our Word CV templates take care of this for you, and much more.
A Word CV template is perfect for everyone
If you're a recent graduate, someone who is returning to work after a career break, or an experienced individual who's ready to take the next step in their career, we've got a Word CV template that matches the role you're going for. Search our CV templates and click on through to our CV builder to start building your impressive CV.
It's designed for recruiters
We've consulted with recruiters and employers to find out what they look for in CVs and have built these key areas into our CV templates. For instance, recruiters told us they don't have time to read a full CV, so our Word CV templates use bullet lists to highlight important details like experience and skills so a recruiter can easily spot them.
It works with all versions of Word
If you decide to build your CV using a Word document you may find that some recruiters and employers can't open the file as they may be working off a different version of Word. Using our Word CV templates you don't have to worry about this as our CV templates are compatible with every version of Word.
Step up your career with a Word CV template
Make a recruiter reach for the phone to invite you for an interview with a CV that outshines the other candidates.
Browse our selection of the best Word CV templates and head on over to our CV builder to start building your own personalised CV in a few easy steps.