Our customers have been hired by: *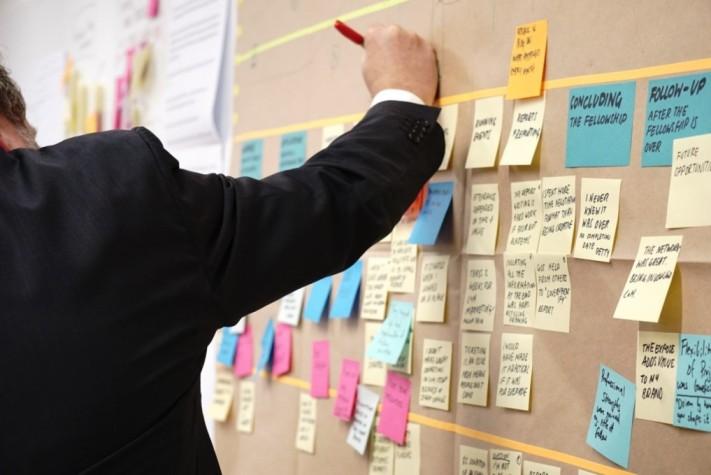 Skills are a vital part of any job application. You'll need to show them on your CV and expand on them in an interview. But there are actually a few different types of capabilities – one of which are organisational skills.
It's hard to overstate the importance of organisational skills. They're the bread and butter for most roles, relating to how you organise yourself along and the people and things around you. Without good organisational skills, it would be hard to get anything done at all!
With that in mind, it's not hard to see why recruiters in practically any industry will be keen on seeing some organisation skills on your CV. But what exactly are they? Which should you include? And how do you go about improving planning and organising skills?
In this article, we'll cover everything you need to know, from the meaning of organisational skills to those all-important organisational skills examples to give you inspiration for your own CV or application form.
What are organisational skills?
The most basic definition of organisational skills is that they show your ability to organise when taking on different tasks. That can refer to yourself, your time and even the people (and things) around you.
While you might think that technical skills are more relevant to the job and more valuable to recruiters, they're nothing without organisation skills to back them up.
Consider a graphic designer who's great with Adobe Illustrator, exceptionally creative, and has great branding knowledge. That doesn't mean anything if they can't work as part of a team, listen to a brief, or get things done on time.
Broadly speaking, there are four different categories which most organisational skills examples fall into:
Time – This type of organisation skills refers to your ability to organise time. It can be broken down into:

Punctuality
Scheduling
Task prioritisation
Multitasking
Meeting deadlines
And even your own work-life balance.

People – Organising relationships is just as important in most jobs. This category covers interpersonal skills like:

It's also important for senior roles, with team management, leadership, and delegation also relevant here.

Objects – How do you organise the things around you? This is arguably the quintessential organisational skills meaning. Important skills here are things like:

Filing
Documentation
Record keeping
Budgeting
Inventory management

Mental – Finally, there are your mental organisation skills. This is your ability to think, analyse, and make decisions in an appropriate, organised manner. It covers everything from creativity and critical or strategic thinking to research, planning, and attention to detail.
Why are organisational skills important?
We've covered the "what", now onto the "why". Quite simply, why are organisational skills important to recruiters? The answer is the same, whatever job you're applying for.
By definition, organisation is about method – how you go about doing something. That's what links all of the different kinds of organisation skills. Whether it's research and planning, balancing workloads and prioritising tasks, or collaborating and communicating, they contribute to how you complete duties and responsibilities at work.
As such, they underpin every other skill you do – that's the importance of organisational skills. Someone could be the best journalist in the world, in theory, but if they can't manage their workload, they won't get things written on time.
As far as employers are concerned, the benefits of organisational skills are clear. While hard skills show that you're capable of doing a job, organisational CV skills show that you're capable of doing it efficiently. Here are some of the advantages:
Productivity – A well organised employee gets things done. Whether it's less time spent searching for documents or just a tried-and-tested methodical approach, you'll reduce the amount of wasted time – which means employers get more bang for their buck.
Quality – Organisational skills also improve the quality of the work you do. If a sales rep is poorly organised, for instance, they might double-book with clients, while an unorganised waiter will get orders wrong. Being organised means sidestepping these costly mistakes and being constantly at your best.
Stress levels – Organisation can be a slippery slope. One mistake due to poor time management can have a knock-on effect, and soon enough you feel snowed under and stressed at work. Staying organised means being on top of your responsibilities, which ultimately leads to a better work-life balance, which benefits both you and your employer.
Progression – Due to all the points above, organised employees make a great impression on their colleagues, clients, and managers. Good organisational skills show that you're dedicated, responsible, and ready for the next step up. That can work wonders when it comes to career progression, whether it's internal promotion or just great references.
Examples of good organisational skills by job
Based on the organisation skills definition, most are completely transferable from job-to-job. Who wouldn't want someone that's punctual, after all? However, you can also tailor skills to the job at hand. Documentation can be made job-specific as safety documentation for a site supervisor, for example, while record keeping can become ledger keeping for an accountant.
To give you a better idea, here are some examples of strong organisational skills for a range of different roles…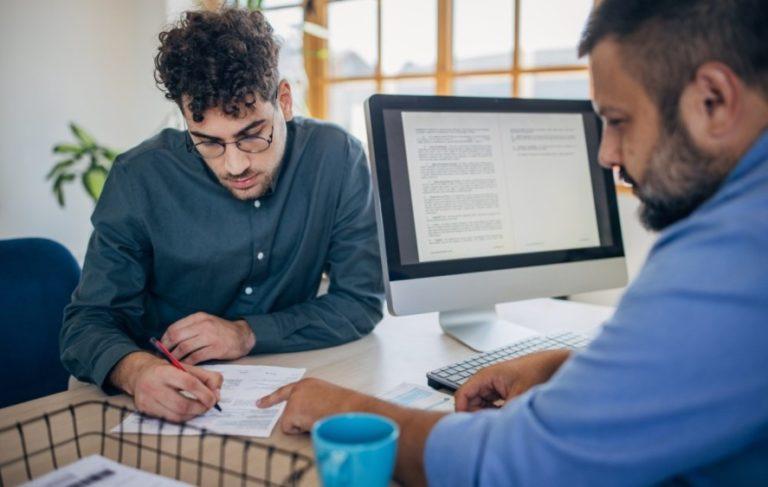 How to use organisational skills in your CV
When it comes to organisational skills, CV examples include these capabilities in multiple sections. Here's a breakdown of where you should include organisation skills on your CV…
Skills on your CV
To really spell things out to recruiters, every CV should have a dedicated skills section. This typically comprises a bullet-point list of your top 6-10 CV skills that you want to stand out. You should include a mixture of both hard, technical skills and soft, transferable skills – with the latter including organisation.
As a rule of thumb, add your most relevant organisational skills example(s) alongside some other soft skills and technical, job-specific attributes. Here's an example skills list for a cleaner to show you the right balance:
Prompt, efficient cleaning
Deep cleaning processes
Dusting and polishing
Chemical safety
Inventory management
Visual inspections
Personal statement
Organisational skills can also be highlighted in your personal statement. This is the short paragraph at the top of your CV which introduces you as a candidate.
It's best practice to include some of your top qualities from the get-go. If it's particularly relevant to the job, you may want to highlight some examples of strong organisational skills. That could be task prioritisation for a busy solicitor, experience in rota management for an office manager, or interpersonal skills for a sales executive.
For example:
Confident call centre operative dedicated to solving customer problems. Experienced in handling calls in a prompt manner with specific industry knowledge of software-as-a-service IT. Looking for a new challenge to apply excellent communication, following over a decade of experience.
Work history
This is your opportunity to back up your organisation skills with relevant responsibilities, duties, or achievements from previous roles. If you want to showcase your organisational skills, examples of how and when you used them is the best possible way.
If you've listed leadership inventory management in your CV skills, back it up by mentioning how you "managed stock for 150 product lines". Alternatively, list how you "consistently met deadlines for 20 clients" during your time as a software developer.
As you can see, the best examples of good organisation skills in practice use specific numbers to quantify your capabilities.
Hobbies and interests
There are some instances where your hobbies and interests can be used as organisation skills examples too. Sports achievements are a great way to show teamwork and communication skills, artistic pursuits can reflect creativity, and reading is always good for critical thinking.
That said, experienced candidates shouldn't rely on their hobbies and interests given the importance of organisational skills. In other words, try to choose qualities that you can demonstrate with real-world experience. You can then use hobbies and interests as an added extra to evidence them if relevant.
What about organisation skills interview questions?
As well as your CV, there's a chance that recruiters will ask you about organisation skills during your interview. You might be asked to talk about a time you worked quickly to meet a deadline. Or it could be broader, such has "how do you balance your workload"?
The best way to prepare for organisation skills interview questions is to have an example in mind for any specific qualities you've included in your CV skills – or any that are mentioned in the job description. When giving examples of organisational skills, try to follow the standard 'STAR' structure – starting with a situation (S) and task (T) before moving onto your action (A) and the positive resolution (R).
How to improve my organisational skills
Because they aren't technical abilities, improving planning and organising skills can seem pretty challenging. How do you make yourself good at prioritising tasks, more analytical, or better at teamwork?
While it is a little harder than improving technical competencies, it's not impossible to get more organised. Here's a few tips on how to improve organisational skills…
Take on extra responsibilities

Organisation tasks are often passed around within businesses. As such, if you're actively looking to improve your organisational skills, there could be opportunities up for grabs.

Your manager might need someone to organise a team-building event, keep records of annual leave, or just reorganise the company's filing system. Rather than dodging the extra responsibility, put your name forward and enjoy the benefits of organisational skills on your CV going forward.

Take notice of what you do

All too often, organisational skills go unnoticed. One of the best ways to improve your skills from a CV writing perspective is to give a little more thought to what you do on a day-to-day basis.

A receptionist might not think of themselves as a master multi-tasker. But what about their ability to man the phones, manage emails, and greet incoming visitors simultaneously? You'll find so many examples of good organisational skills in the work already do.

Keep records

The next tip is to keep records – and not just to improve your record-keeping ability. Whether it's a note-taking app or just a pad of paper on your desk, keep track of your to-do list, deadlines, and how long things take as you work.

Doing so will make you more aware of time, improving your ability to manage your workload and prioritise tasks. It will also give you a clear list of things you do, making it easier to identify organisation skills in general.

Put in the hours

You'd be surprised how many resources there are on how to improve organisational skills. They span from online classes on delegation to articles on the best filing and documentation practices, and even videos about research and planning.

If you really want to build on your organisation skills, put in the hours to read, watch, and partake in all these valuable resources.

Talk to people!

They say people are a company's best resources. But they can also be your best resource for improving planning and organising skills. Speak to colleagues about how they stay organised at work. This has the added benefit of being industry-specific, which online resources often lack.
Good organisational skills: what to remember
Having read through our guide, you should have a better understanding of the importance of the organisational skills, meaning behind the term, and how to integrate them in your CV.
The main thing to remember is that these skills underpin all of your other CV skills. Writing a CV without them would be a bit like building a house without strong foundations.
There are a wide range of organisational skills examples to choose from. Some will naturally lend themselves to certain industries or roles more than others. What's important is that you can back them up with your experience.
Finally, if you're looking at how to improve organisational skills, you can take on extra responsibilities at work, record everything you do, and – of course – do your research and ask around for tips.
Jagoda Obszarska
SEO Content Writer, Translator
Jagoda Obszarska is a certified copywriter, Polish language translator and career advice expert. She never stops improving her skills and learning new things. Over the years, she has worked as a copywriter and translator with people from over 50 countries worldwide and completed nearly a thousand projects.