Our customers have been hired by: *
Check out our free CV templates below that are professionally made in simple and modern editable templates. Download your word CV template in seconds then save it in PDF. All our free templates meet the UK CV template word standards and requirements so all you need to do is fill them with your personal information and you're ready to apply!
Student free CV template

Sharp free CV template

Traditional free CV template

Creative free CV template

Modern free CV template

Prominent free CV template
Free CV template UK editable by profession
Editable UK CV templates with free download. Our collection of professional CV templates is free and easy to download in microsoft word format. The edit option will help you create the best-fitting free CV.
Free CV Physiotherapist

Free CV Editor

Free CV Bartender

Free CV Architect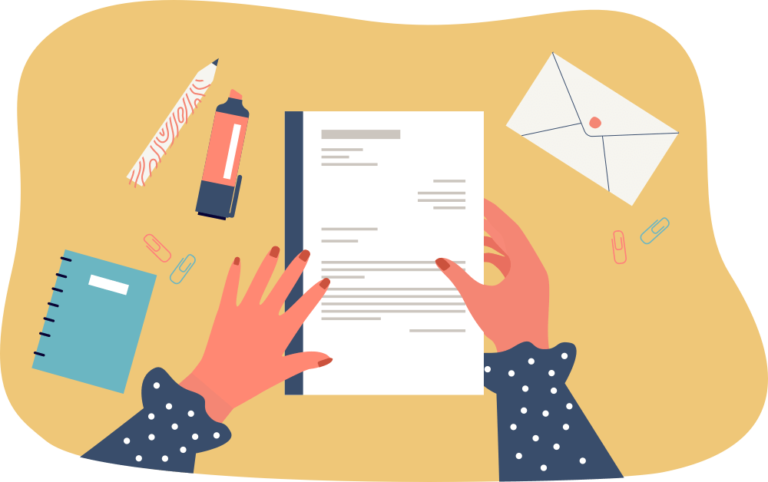 How to get a free CV template word format?
myPerfectCV makes the effort to meet your expectations and allows you to download a free CV template in word format in literally three steps. What do you need to do to get your template?
All you need to do is:
Choose your free CV template
Download your word CV template
Complete it and fill in your information
There you go. Time for the next step in your career!
Word CV template in premium design
Our best word CV templates are considered premium and come in 55 CV templates. You can edit them directly in our builder. Plus, you get access to expert advice to make working with the templates even easier.
Access our finest word CV collection, choose your template, complete it and personalise it, then download it Microsoft word CV template in any other format including PDF and JPG and go back to edit it whenever you need to.
Which word CV template is best for you?
Step 1
Access our collection of premium CV templates with hints and suggestions for your profession. With their help, writing a top-notch CV will only take you a few minutes. You can easily customise them, switch between templates and download them in your preferred format.
Free CV template vs. Premium CV template (Word or other format)
3 reasons to use a free CV template

Use this template when you want to quickly create a CV and its design is not your priority

Free CV templates usually have a rather simple design and layout. All you need to do is download and complete your template. The whole process shouldn't take you more than 10-15 min.

Use this template if you are looking for your first job and plan to apply to many places with one CV that does not need to stand out.

When you are looking for your first job and don't yet have any experience, a toned-down, simple CV will allow you to present your skills and strengths in the right way.

Use this template if you want to create a simple CV that meets all the requirements

Free CV templates are a great affordable option. They are professional, contain all the necessary elements and will allow you to create a valid document with which you can apply for jobs.

3 reasons to use a premium word CV template

Use this template if you want to stand out

Premium templates allow you to fully personalise your CV. You can freely change the layout, colours, font and design, in order to make the best first impression and land that dream job.

Download your CV in any format

Premium templates are completely at your disposal. You can edit, save and store them in the builder as you like, and when you're ready to take the next step in your career, just download your Word CV template. Need a different format? No problem, choose the one that suits you best.

Take advantage of expert tips

Premium templates give you the privilege of benefiting from expert guidance on your profession. This will help you complete your CV using the keywords most commonly used by recruiters in your industry.
Check Out Our Latest Reviews
Showing our favorite reviews
Frequently asked questions about Free CV templates in word format
Where can I download a CV template for free?
Here! myPerfectCV has a wide range of both premium, customisable templates and CV templates to download for free! We have great free CV templates suitable for every profession. And the best part is that you don't even have to log in, just click "Free CV download" and that's it!
What is the best free CV?
The best free CV is the one that:
meets all standards
is easy to download
is easy to complete
looks aesthetically pleasing
fits on a maximum of 2 pages.
In other words, any CV template from myPerfectCV will work because they meet all these standards.
Is there a free CV template (UK)?
Yes. Each of our free CV templates (and of course the premium ones) meet the standards of the UK job market. But what does that mean? Standard CV format for UK template should include:
personal statement
your contact details (full name, address, phone number and email)
your employment history and skills (or just your skills if you don't already have experience) education.
On top of this, remember that in most cases your free CV (UK) should not include a photo.
How to download free CV templates?
Browse our collection of free CV templates
Pick the right template for you
Click on it to see "Free Download" icon
Click "Free download icon"
Done. Now all you have to do is swap the generic information with your personal details and you're all set.
Can a free Word CV template help me pass an ATS?
For every role a recruiter posts, they typically receive over 250 CVs in response. If recruiters manually sorted through all these CVs, they wouldn't have time for anything else. So, to make it easier to select the most suitable applications they use an ATS (Applicant Tracking System). By comparing your CV to the job description, an ATS scores your application based on your suitability for the role. The recruiter will then contact the candidates identified as a 'top match'. If your CV isn't formatted in a way that an ATS recognises or if it is missing important details, there's a high possibility it will be filtered out, meaning you miss out on a role - that's where Word CV templates come into play. We've designed our Word CV templates to be ATS compatible by carefully selecting appropriate fonts, incorporating headings and spaces to make the CV easy to scan, and using bullet and numbered lists to highlight key skills and qualifications. So, yes, a Word CV template can help you get over that first hurdle!
How do you make a CV layout on Microsoft Word?
Creating a CV layout in Microsoft Word is very easy, it only takes three steps:
Open Microsoft Word and click "file", then "new".
Select the "curriculum vitae" template from the list of available templates. If you do not see it, type "curriculum vitae" in the search bar.
Open this template and fill in your details.
Do you send a CV in Word or PDF?
PDF and Word documents are the two most popular formats for downloading and sending your CV. To decide between the two, you should firstly check whether the recruiter or employer specifies a file type on the job listing or application form. If you're still left to choose between PDF and Word, consider how the CV is being submitted. If it's being sent through a company website or online portal, it's most probably going to be scanned by an ATS. Word CV templates are much better in this respect. On the other hand, if it's being sent directly to a recruiter or manager, PDF might be the better option. Word CV documents can be affected by formatting if a company is using an old version of Microsoft Word, or an alternative like Open Office. By downloading your CV as a PDF, you can make sure it appears as intended.
How to insert picture in a Word CV?
Some of the best CV templates in Word come pre-designed with a space for your own photo. To customise it, follow these steps:
simply right click on the image,
select 'fill'
choose 'picture'
select the right file from your computer and insert it
crop it and position correctly.
Alternatively, if you're adding a photo to the basic CV template on Word, here's how to do it:
click insert on the top menu
choose a picture
position it appropriately - CV photos should be placed on the top third of the page, ideally in the top right or left corner. Doing so allows plenty of room for the main body of the CV
CV templates and examples for all profiles
Step up your career using a free CV template
Sometimes all you need to get started is a little inspiration. Check out our collection of free CV templates, download and complete yours to take that next step in your career.
Looking for something more personalised? Access our builder to use premium CV templates and benefit from full customisation.