Our customers have been hired by: *
Outlining your qualifications doesn't have to be complicated – not when you have professional help on your side. The following guide explains how to write a CV education section step by step. We'll also share several easy-to-follow examples for reference and answer some of the frequently asked questions.
Simply follow our expert tips and watch the job offers roll in!
What is the education section of a CV?
Today's job market is fierce, and recruiters receive hundreds of applications per post. As such, your CV must stand out from the crowd and showcase your highest credentials. Alongside an eye-catching CV format, personal statement, and work experience section, this means listing your most desirable qualifications to win over the hiring manager.
Like here:
Quite simply, the education section of a CV is a collection of relevant qualifications that prove your suitability for the role. You're not limited to GCSEs, A levels, and university degrees – you can also discuss technical courses, vocational training, and certificates.
In fact, it's entirely possible (although not advisable) to have never gone to school yet possess a comprehensive CV education section!
Why should I list education on my CV?
While formal education isn't always necessary, 99.9% of hiring managers prefer candidates with relevant qualifications. Ultimately, education underpins experience and proves you have the tools to hit the ground running.
Reassures the employer you have the knowledge to succeed

Above all else, relevant qualifications reassure the employer you have what it takes to succeed. If you've completed an undergraduate degree at university, you'll already have three to four years (sometimes more) of knowledge under your belt. Similarly, vocational courses like BTECs and NVQs confirm you have an arsenal of technical, job-specific tools.

On top of this, qualified candidates require less training – therefore, less financial investment. This is a huge incentive for companies that don't have the resources or time for lengthy induction periods.

Gives you a competitive edge over other candidates

Nowadays, you'll probably be up against hundreds of equally experienced candidates. However, there's no need to worry. Your CV education section can help you stand out and secure a coveted interview invite.

Let's say an organisation had to choose between two well-matched applicants with exactly the same employment background – qualifications will sway the decision in your favour. Not having much luck on your job search? We suggest expanding your knowledge and prospects with a formal or professional course.

Helps recruiters guide your CV to the right people

The education section on a CV gives recruiters a clearer picture of your strengths and areas of expertise. Using this information, they can search for the most relevant opportunities and send your application to the right people. How does this help you? You'll receive quicker responses. Employers only reply to candidates who have the required certifications.

Sneaks your CV past the algorithm

Many companies now use applicant tracking system (ATS) software to assess candidates. The programme picks out keywords and phrases that match the job advertisement, only fast-tracking people who appear to have the relevant qualifications and CV skills.

We say "appear" because some applicants tick all the boxes but forget to add keywords. This costly error can be resolved by learning how to structure a CV properly. Our top advice? Pick out some of the core qualifications in the job post and sprinkle them in your CV education section – provided you actually have them!
Where should my education appear on my CV?
Where to place your education section is one of the most common questions people have when learning how to write a CV. The answer isn't clear-cut – it depends on the relevancy of your qualifications, where you are on the career ladder, and whether you're changing industries.
Do you put education or employment first on a CV?
On a standard, reverse-chronological CV, employment background precedes education. The only exception being some candidates like to include a brief "Core Qualifications" list underneath their personal statement. You'll often see this for highly academic roles, such as teachers, doctors, and lawyers.
However, where you place the education section really depends on your unique circumstance. For instance, school leavers and recent graduates often don't have much work experience to fall back on. Therefore, their qualifications carry more weight with employers and should go closer to the start of a CV. This also applies to people who are still studying.
As you become more experienced and climb the career ladder, your education matters less. Employers no longer care about ancient qualifications like GCSEs and A levels. Instead, they want to dive into your professional expertise and accomplishments. You'll still need to include an education section, but it can go towards the end of your CV.
What about career hoppers?
Where should you place the education section of a CV if you're changing careers or industries?
Ideally, you'll have prepared for the switch by updating your qualifications, so it makes sense to highlight these at the top of the page. A good rule of thumb is to order your CV sections based on their relevance to the job advertisement.
What types of qualifications can I include?
So, what kinds of qualifications can you include? Basically, anything that confirms you're the best person for the job. Keep reading for ideas and formatting advice.
GCSEs on your CV

Most people in the UK will have completed at least some GCSEs – compulsory subjects include Maths, English, and Science. However, you'll usually need five or more at grades A* – C (or 9 to 4) to be accepted into universities and colleges. The average young person studies between nine and ten.

As you can imagine, listing each GCSE individually takes up precious space. If you're wondering about the length of a CV, you shouldn't exceed one to two pages maximum. Otherwise, the reader will quickly lose interest and move on to the next candidate. Generally, GCSEs are less relevant than other qualifications, so you don't have to note the grades or subjects unless asked.

Instead of this:

Ten GCSEs: English (A), Maths (B), Science (C), History (B), Geography (A), IT (B), Business Studies (C), Music (C), PE (B), and Drama (C)

Do this:

Example School, Town, 2022
Ten GCSEs, including English and Maths

Example School, Town, 2022
Ten GCSEs at grades A – C

Example School, Town, 2022
Ten GCSEs at grades A – C, including English and Maths

A-levels on your CV

For many school leavers, A levels will be their highest qualifications. Students only complete three to four, so there's enough space to dive into more detail. Here's how to list them:

Example College, Town, 2022
A levels: English Literature (A), French (A), and History (B)

University degrees on your CV

The higher the qualification, the more relevant they become and the more information you should add. Formatting your university degrees – whether undergraduate or postgraduate – is similar to structuring the work experience section.

Use a reverse-chronological order, note the awarding body and study dates, and list individual modules if they reflect the position you're applying for (this isn't always necessary). As for grades (and this goes for all qualifications), only mention the best ones. While a third-class honours is still a pass, the grade itself can usually be omitted.

Here's an undergraduate degree example:

University of Winchester | September 2019 – July 2023
Business Studies, BA Hons: Upper second-class honours (2:1)

Modules included Strategic Marketing, Global Supply Chain Strategy, and Corporate Governance and Risk Management

Here's how you outline multiple degrees:

University of Exeter | September 2019 – July 2022
MA History: Distinction

Dissertation on The Impacts of the First World War on British Policies in Asia

University of Exeter | September 2016 – July 2019
History, BA Hons: First-class honours (1st)

Modules included From Reconstruction to Reunification: Europe in 1945 – 1991, The American West, and Italian Fascism

Other types of education and qualifications on your CV

There are plenty of other qualifications that are equally valuable but fall outside formal education. As we said earlier, you don't have to go to school, college, or university to refine your knowledge.

These might include:

NVQs
Level 2 Certificates
OCR Nationals
BTECs
Certificates of Higher Education (CertHE)
Diplomas of Higher Education (DipHE)
Level 5 Specialist Diplomas
Company or product-specific certificates

We won't give examples of each here. Instead, keep reading as we explain how to write a CV education section and format your credentials in the best possible light.
How to write a CV education section
Now you know where to place your education section and what qualifications to spotlight, let's explore the best format to use. We've touched on the structure above for university degrees, but every credential should follow a similar pattern.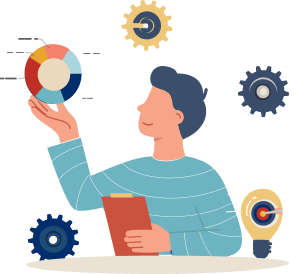 Name the educational institution awarding the qualification

Firstly, name the educational or awarding body. This could be a school, college, or university, specialist training provider, or adult learning centre. While grades and subjects matter more than where you study, some institutions sound more impressive. For example, somewhere like Oxford University – rightly or wrongly – tends to hold more sway.

Note study dates and subject title

Next, note your study dates and subject title. Study dates are especially important if you haven't completed your course yet because they'll give the employer a better idea of when you can start.

List the type of academic qualification and professional certification

Have you completed A levels, NVQs, BTECs, or something else? Remember, the older the course, the less detail you need to add. In some cases, you can actually leave out entire qualifications. For example, you don't need to include GCSEs if you've earned an undergraduate and postgraduate degree.

Highlight extracurricular activities and educational achievements

Perhaps, you've studied relevant modules or completed a dissertation covering some of the knowledge you'll need in the position. Or you might have won an award for academic excellence, proving you can understand challenging theoretical concepts. We recommend shouting about any educational achievements underneath the study dates and subject title for maximum impact.

Provide the qualification result

Lastly, you might like to underline your qualification results, especially if you've outperformed your peers. However, it's not essential and sometimes not applicable. Plus, there's no point mentioning poor grades that deflect from your overall talents.
CV education examples
One of the easiest ways to nail your education section is by drawing inspiration from expert CV examples. Each document offers bundles of content and design ideas to impress the hiring manager and supercharge your success.
Bristol College | September 2020 – July 2022
4 A levels: French (A), Spanish (B), English (A), and Economics (B)
Bristol High School | September 2015 – July 2020
10 GCSEs at grades A* – B, including French and Spanish
Bath University | September 2021 – July 2023
English, BA Hons: Upper second-class honours (2:1)
Modules included 18th Century and Romantic Period Poetry and Prose and North American Narratives
Townsend College | September 2019 – July 2021
A levels: English Language (A), English Literature (A), and History (B)
Middlepoint High School | September 2014 – July 2019
10 GCSEs at grades A – C
Education section for doctorates
Cambridge University | September 2017 – July 2022
Doctorate of Philosophy (PhD)
Completed a 75,000-word thesis on the Philosophical Foundations of Cosmology
Cambridge University | September 2015 – July 2017
MA Philosophy: Distinction
Dissertation on the Laws of Nature and Moral Freedom
Cambridge University | September 2013 – July 2015
Philosophy, BA Hons: First-class honours (1st)
Modules included Analytic Metaphysics and History of Metaphysics
Education section for vocational qualifications
London Borough Council | August 2022
Health and Safety Certificate
Distance Learning Centre | September 2020 – July 2022
Level 2 Diploma in Health & Social Care
Essex College | September 2015 – July 2020
7 GCSEs, including English and Maths
CV education section FAQs
Of course, you've probably still got plenty of questions about the CV writing process. Not to worry – let's run through some of those now. The most important thing to remember is that everyone's education section is different. There are no hard and fast rules – just ensure the information you provide reflects the job advertisement.
What should I include if I'm still studying?
Many people apply for jobs while studying, and some positions are conditional on qualification results. Simply let the employer know that you're part way through a course by saying "in progress" or "due to complete in 2024". For example:
Manchester University | September 2020 - Due to complete in July 2024
Business Administration, BA Hons: Grade TBC
What should I do if I started a qualification but never completed it?
It's best to exclude qualifications you never completed, even if you feel they were beneficial to your personal and professional development. We understand there are many reasons why you might have stopped, but employers are only interested in concrete results.
What should I do if my grades are poor?
As mentioned, you don't have to include your grades. We advise leaving them out if they're poor. However, some positions require them, so check the specification before applying.
Plus, hiring managers might ask about your results in the interview stage. You should never lie, so think about your answer beforehand. You might have underperformed because of illness, moving to another country, or a change in direction. Most employers understand one or two bad grades don't make you a bad candidate!
What should I do if I don't have any qualifications?
In rare cases, some candidates have no qualifications at all. If this is you, we suggest investing in your education to give yourself the best chances of success. Most positions require an English and Maths GCSE at the very least – older students can complete these at a local college.
Otherwise, could you put money aside for specialist courses relevant to your chosen industry? If you're applying for a shop assistant position, you could study Retail Skills with City & Guilds. Similarly, there are countless management and leadership courses that'll make you a more attractive prospect to employers.
How often should I update my CV education section?
As often as you need to. Whenever you complete a brand-new qualification or top up your vocational skills, edit your CV straight away so you don't forget. Over time, you'll probably need to remove some of the older courses to make way for the more relevant ones.
Tips for writing a CV education section - Takeaways
Hopefully, you feel more confident about creating an interview-winning CV education section that blows the competition out of the water. However, if you're still unsure, check out the below tips and tricks.
Only include your highest qualifications

The number one rule when writing your education section is to only include your highest credentials. This also applies to work experience, CV skills, and professional achievements. Employers don't want to know what you were doing ten years ago – they only care about the here and now!

Remember your keywords and phrases

If you're confused about what words to use in a CV, re-read the job advertisement and pick out some key phrases. For instance, the employer might be looking for an "RTPI-accredited degree" or an "upper second-class honours degree in Psychology". As long as you actually have the credentials, you can repeat the wording to get past CV scanning algorithms.

Consider introducing a "core qualifications" section

While most candidates list their qualifications before work experience, you might like to highlight some of your key selling points at the top of the page. A "Core Qualifications" section underneath the personal statement verifies your suitability and encourages the employer to learn more.

Use a pre-made CV template

If you're really stuck on what information to include and how to present it in the best possible light, we advise using a pre-made CV template. These professionally designed documents remove the guesswork from CV writing, so you can focus on the all-important content. There are several types to choose from to suit every role.

Double-check for errors

Finally, double-check your education section (and entire application) before sending it to prospective employers. Thanks to the abundance of free online spell checkers, there's no excuse for sloping spelling and grammar mistakes.

Additionally, it's helpful to ask a friend, family member, or trusted colleague for some feedback. You'd be surprised what minute details a fresh pair of eyes can pick out.

Understand the purpose of your CV

Understanding how to write the education section of a CV is the surest way to wow the hiring manager. Although this guide has a lot of information, you simply need to remember the key takeaways – only underline your highest credentials, keep all information relevant to the job advertisement, and leave out bad results.

If you need more support, browse our comprehensive library of CV examples and CV templates. Alternatively, create your CV today with our clever online builder.
Jagoda Obszarska
SEO Content Writer, Translator
Jagoda Obszarska is a certified copywriter, Polish language translator and career advice expert. She never stops improving her skills and learning new things. Over the years, she has worked as a copywriter and translator with people from over 50 countries worldwide and completed nearly a thousand projects.