Our customers have been hired by: *
What is the About Me section of a CV? In simplest terms, this is a short paragraph at the top of your CV, just below your contact details, describing your professional profile. Usually 3-4 sentences long, it talks about your past experiences and achievements.
In this post you will find out:
What makes a personal statement good
A good personal statement for your CV should be a brief summary that highlights your skills, experience, and achievements relevant to the job you are applying for. It should be concise, well-written, and tailored to the specific position you are applying for.
These are some of the key elements that make up a good personal statement on a CV:
Tailored to the job

Make sure your personal statement is relevant to the position you are applying for. Read the job description carefully and identify the key skills and requirements. Tailor your statement to highlight the skills and experience you have that match the requirements of the position.

Shows your unique qualities

Your personal statement should highlight what is unique about you – the skills, experience or achievements that set you apart from other candidates. Think about what sets you apart and how you can add value to the role.

Clear and easy to understand

A good personal statement should be easy to read and understand. Use simple language and avoid using jargon or technical terms that the employer may not be familiar with. Your statement should be no longer than two or three sentences and should communicate your professional profile straight away.

Features your achievements

Use your personal statement to showcase your achievements. These can range from awards you have won to projects you have managed. Make sure you give specific examples that demonstrate your skills and experience.

Has a positive tone

Your personal statement should have a positive tone and should show your enthusiasm and passion for your work. Use words that express confidence and a positive attitude. This is a great way to show that you can be a great addition to the team.
What to write about yourself in a CV
Let's start by saying that every CV is designed to introduce you in such a way that a potential employer can determine from this short document whether it is worth inviting you for an interview. When writing a CV, you should remember that each section of the CV describes a different aspect of your professional profile.
In your CV you should write:
Contact details including your phone number, email address and home address.
An About Me section, also known as a Personal statement, Professional Summary, or CV bio, which includes a maximum of 4 sentences describing your experience and achievements.
Employment history, a section that tells you about your past work experience. Write your experiences in reverse chronological order, i.e. starting with the most recent. Under each experience, list a few achievements or responsibilities from that particular workplace.
Education. This section of your CV tells a prospective employer whether you are sufficiently qualified for the job.
You may also want to add additional sections, such as Certificates, Interests, Languages, etc., to provide additional information about what the employer can expect from you.
Take a look at these 3 examples of expertly written CVs to see what we mean:
What to write in a personal statement of your CV
Your About Me section has the special purpose of convincing recruiters that you are right for the job. It should be both powerful and friendly. There are certain words that carry a specific power. Use impactful adjective and action verbs.
See which adjectives are worth putting in your Personal Statement…
Self-motivated

Self-motivated people are a great addition to any team because they are driven by their internal desire to succeed, improve and grow and are willing to put in the effort to achieve their goals.

Personable

Personable people contribute to a good working atmosphere. This translates into both a smooth workflow and good relations with colleagues or customers.

Charismatic

Charismatic people display strong interpersonal skills, as well as communication skills and a natural ability to easily connect with others, which makes them successful in leading and influencing other people toward achieving a common goal.

Organised

Being organised is a very important quality at work, especially in professions that require a lot of attention to detail and accuracy. Good organisation helps to maintain an efficient workflow and to avoid mistakes or missed deadlines.

Decisive

This is a very important trait, especially in those aspiring to leadership positions. Being decisive requires the right set of skills to be able to consider a situation objectively and make an informed decision in a timely manner.

Reliable

More often than not, employers are looking for skilled people who will stay with the company for years. Show that you are a person who can be relied upon.

Passionate

Being passionate about your work is important because it can drive motivation and dedication to your job. Employers look for passionate employees because they are more likely to be enthusiastic, driven and dedicated to their tasks and responsibilities.

Adaptable

Being adaptable can be very important, especially in a dynamic, fast-paced working environment, where changes occur not even from day to day, but from hour to hour. This is an important trait that demonstrates flexibility and persistence.
Action verbs to use in your CV…
| | |
| --- | --- |
| Achieved | Influenced |
| Accomplished | Innovated |
| Advised | Led |
| Analysed | Managed |
| Built | Mentored |
| Completed | Negotiated |
| Conducted | Organised |
| Coordinated | Oversaw |
| Created | Planned |
| Delivered | Produced |
| Designed | Reduced |
| Developed | Resolved |
| Directed | Sold |
| Established | Supervised |
| Executed | Trained |
| Facilitated | Transformed |
| Implemented | Updated |
| Improved | Upgraded |
| Increased | Utilised |
How to sell yourself on a CV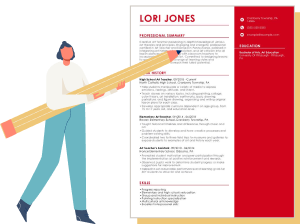 It may sound a bit crude, but in simple terms, the purpose of a CV is precisely to 'sell' yourself to a potential employer. You want to present yourself in the best possible light, emphasising your strengths, experience, and skills in order to get the job you are applying for. How can you do this?
Start with an engaging personal statement

Grab the attention of the recruiter, or employer, with a short and compelling personal statement that showcases your key strengths and unique achievements or skills.

Tailor your CV to the role

Tailor your CV to the position you are applying for. Use keywords and phrases from the job description to highlight your relevant skills and experience and highlight some of your most important achievements and accomplishments.

Highlight your successes

Instead of simply listing your responsibilities, focus on your achievements and how you have added value in previous roles. Use tangible metrics to show your impact and the value you can bring to the organisation. You can do this both in the About me section and in your Employment History, listing achievements and responsibilities under each experience.

Highlight your skills and competencies

Present your relevant skills and competencies with specific examples of how you have used them in previous roles. These could be either hard skills, soft skills, or industry knowledge.

Use concise language and action verbs

Write in concise language and use strong action verbs to describe your achievements and responsibilities. Avoid overly complicated language or jargon and focus on communicating your message clearly and effectively.

Proofread your CV

Carefully read and edit your CV to ensure that there are no errors or typos and that the formatting and layout are consistent and professional.
About me CV examples for specific job titles
Let's start with the fact that recruiters review dozens of CVs a day. You want yours to be the one that stands out. But how do you do it? One proven way is to write a good Personal Statement, also known as the About me section or CV Bio.
Check out these 10 About Me CV examples and get inspired to write your CV:
How to describe yourself on a CV - Takeaways
To best describe yourself in your CV, use each section to present yourself in a good light without bending the truth.
The Personal Statement section gives you the greatest potential to describe yourself in your CV.
Overall, a good Personal Statement should be concise, relevant and highlight your unique qualities and achievements. It should show your enthusiasm and passion for your work and leave a positive impression on the employer.
Conclusion
Now that you know how to describe yourself in your CV to grab the attention of readers and get them interested in your candidacy, waste no more time and get on with writing your own CV. You can use our CV examples to help you do this, as well as our CV builder, which contains a whole collection of professional personal statements that you can use in your CV.
Jagoda Obszarska
SEO Content Writer, Translator
Jagoda Obszarska is a certified copywriter, Polish language translator and career advice expert. She never stops improving her skills and learning new things. Over the years, she has worked as a copywriter and translator with people from over 50 countries worldwide and completed nearly a thousand projects.