CV Example for a Summer Job
In order to make a favourable impression for a summer job that will stand out from the many others that you might be competing against, it is crucial to have a well-written CV. Ideally, it should be adjusted to the demands of short-term contractual arrangements, as well as describing your career aspirations. In effect, this means highlighting all of your skills and work abilities in a strong CV that demonstrates your work experiences, educational background and availability in equal measure. By using our free CV example for a summer job, it is possible to get a better understanding of how to format your own version, as well as making sure you include everything relevant to a seasonal job application.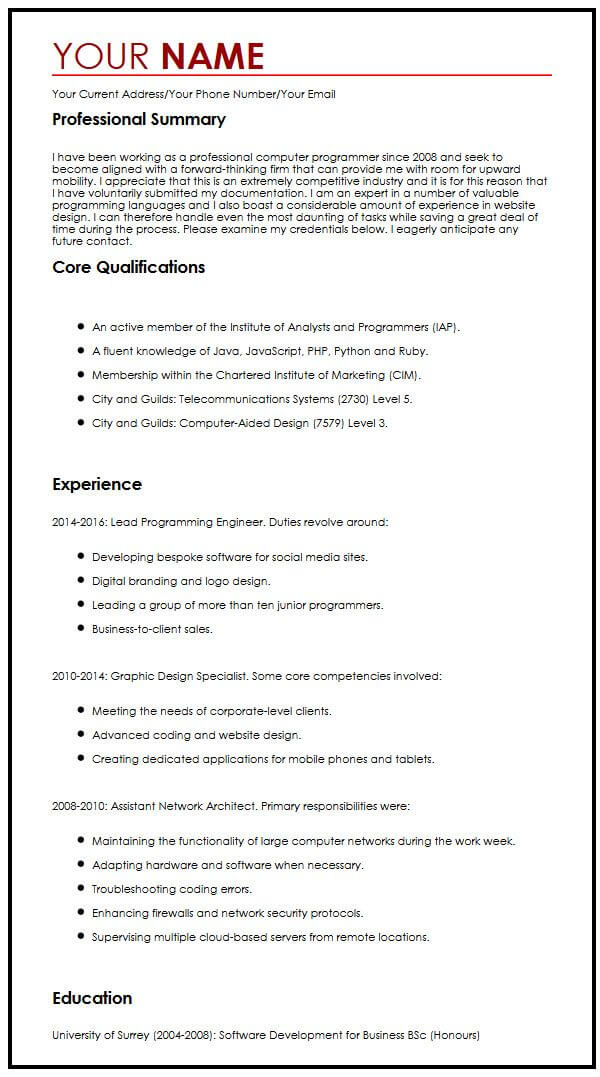 2 Any Road, Any Town/07123 123 1234/matty_a_anderton@anyemail.com

Professional Summary
I am an undergraduate, mature student with plenty of work experience to draw upon. I am currently seeking a job opportunity in a company that can make use of my skills during the summer season, before I return to my studies in the new term, in September. Prior to taking up my degree course, I had a successful career in banking and finance. Before that, I was a sales assistant in a retail environment. As such, I have plenty of experience in dealing with the public and handling customer inquiries of all kinds. A hard-working and reliable individual, I am available for work in the immediate future and can turn my hand to almost all summer season jobs.
Core Qualifications
Degree in Management Finance from the University of Sussex in progress - currently in my second year.Service Management Trained from the Institute of Customer ServiceFull UK driving license.
Experience
Banking Executive, Brighton, March 2010 to September 2014
• Responsible for handling a wide range of transactions and for implementing business, marketing and sales plans effectively.
• Oversaw the protection of the bank's corporate policies and financial compliance.
• Attended many meetings and conferences with other financial institutions. Retail Sales Team Leader, Hastings, 2008 to 2010
• Led a team of retail assistants specialising in product ranges for men.
• Developed new marketing strategies with the marketing manager and reported back to head office.
• Helped to reorganise a completely new store layout, which led to an upturn in sales.