Stand Out From the Crowd with a CV Template
Recruiters spend an average of 6 seconds scanning each CV and only 20% of all applicants make it to the interview stage. Avoid being overlooked - build a CV that clearly and concisely communicates why you're the best candidate.
Our ready-made CV templates make it quick and easy to build a personalised CV that will impress employers and get you the interview. View them for free then use our CV builder to build your own CV.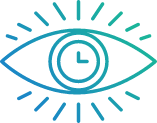 On average, recruiters spend just 6 seconds looking at your CV.
2 Common Questions UK Candidates Ask
What is the format of a CV?
In the UK, the format of a CV is:
1-2 sides of A4.
Divided into 5 key sections: your contact details, personal profile, employment history, education, and skills.
Clear and concise, designed to be easily skim-read by prospective employers.
Typically delivered in either a PDF or Word format.
Able to be scanned by Applicant Tracking Software (ATS), which filters CVs based on the presence of important keywords.
How do you write a CV?
You write a CV by:
Reading the job ad carefully and identifying key skills and experience that will be valued by the employer.
Selecting a professional CV template.
Highlighting your experience and achievements that are most relevant to the job you're applying for.
Quantifying your achievements where possible by sharing statistics or numbers to show the impact you've made.
Proofreading your CV before you send it out.
Our CV templates and CV builder will help you to construct a CV that is tailored for and specific to you. It will also help to weed out mistakes that might otherwise get your application rejected.
You're the expert in you and we're the experts in CV templates. Together we can create the perfect CV.
30 of the UK's Most Popular CV Templates
We've helped millions of people worldwide to build CVs and take the next step in their career. To make it easy for you to choose a CV template, we've handpicked some of the most popular UK examples.
Why Use a CV Template
The main reason for using a CV template is that it provides you with a structure and design that makes it easy to build your CV. A template takes away a lot of the guesswork, making it quicker and easier to build a CV that presents you well and stays within the standard limit of 2 A4 pages.
Common CV writing mistakes include:
Including irrelevant detail.
Choosing a format that it is difficult to scan quickly.
Making grammar or spelling errors.
Switching between fonts.
Putting information in the wrong order.
An effective CV includes all your relevant experience and clearly highlights your skills and achievements. Using a professional CV template that's appropriate for your industry ensures that you're meeting employers' expectations in terms of the structure and design, allowing you to focus on the content. And when paired with a matching cover letter, you have a job application that's bound to stand out for all the right reasons.
5 Top Tips for Choosing the Right CV Template
There are loads of CV templates - so how do you choose the right one? Here are our 5 top tips:
Look to Your Peers

Successful professional peers will have great CVs. Look at the CV templates they're using, and consider key aspects like:

Does it emphasise education?
Is it more focused on employment history?
Do personal skills and achievements play a big part?

Do Your Research

Before you apply, research both the company in question and the wider industry. Look at how formal their written material is and the way they present content like their website. Is the content set out in a way that is stripped down and minimal? Or are they more creative in their use of formatting, text, and fonts?

This research will help you to choose a CV template that's more in keeping with the company's culture. As an added bonus, you'll also be well prepared to ask informed questions about the company in an interview.

Examine Layouts

Think about what you regard as your key assets in relation to this position. Then ask yourself if the template in question draws enough attention to those assets. Remember that an employer will be skim-reading your CV, so you need to choose a CV template that puts your best points front and centre.

Road Test Online CV Templates

If you're still uncertain exactly which online CV template to use then try 'road testing' one. It's quick and easy to fill in a template, so do it and then put yourself in an employer's shoes. Skim-read the CV as anyone recruiting would and ask yourself:

Does it look appealing at first glance?
Is it clear and concise?
Are your strengths the first thing they'll notice?
Does it include everything asked for in the job specification?
Is it a good fit for the image of the company?

Get Expert Advice

One of the key difficulties in writing an effective CV is that you're too close to the subject matter, which can make it tricky to choose the correct CV template.

With over a decade of experience in helping people build CVs, our CV templates are a great start. The CV format and layout options that we provide are varied enough to cover any position you might be looking for.
Explore Some of the Best Professional CV Templates
Professional templates highlight your strengths, look appropriate for the industry, and are easy for recruiters to skim-read.
What is a Standard UK CV Template?
It's critical that your CV successfully passes the 6 second test, and using a standard UK CV template is a good starting point. This template focuses on the most important information for an application:
A personal profile
Employment history
Education
Skills and competencies
Your contact details
You can build on the standard UK CV template by adding further relevant information like hobbies or publications. Should you decide to do this, make sure that your CV still stays within the 2-page limit.
Why is it important to use a standard UK CV template?
Recruiters are busy people who review hundreds of job applications every week. They rely on applicants using a standard CV format and layout. When recruiters receive CVs that look very different from what they expect, they tend to discard them.
Why? Firstly, because if a CV doesn't look appropriate for the role or industry then it's assumed that the candidate won't be either. And secondly, because recruiters don't have time to search for relevant information in your CV.
Choosing a standard UK CV template means knowing that your CV will both look appropriate and be easily skim-read by recruiters. And when you're already feeling the pressure of CV writing, it's great to have one less thing to worry about!
How To Write Your Own CV
Getting the content of your CV right is vital to taking the next step in your career. Here are our 10 top tips for writing a perfect CV:
Choose the right template
Choose a template that's right for the industry and your experience level. An management level template isn't the best choice if you're applying for an entry-level position.
Include correct contact details
Make sure your contact details are correct and include the phone number you use most often. If you have a 'amusing' email address it would be best to set up a new, more professional-sounding one specifically for job applications. 
Be specific
When writing about achievements pertinent to the role, be specific. Don't say that you 'boosted sales in the North West region' when you could say 'Boosted sales in the North West region by 75% over three months'.
Make careful use of social media
Social Media is often seen as a minefield for applicants, but it can be useful. Limited space means that you won't be able to list every single achievement on a CV, but a link to a LinkedIn profile or online portfolio will mean an interested employer can explore further.
Tell the truth
According to a recent survey, 47% of UK office workers had lied about past employment on their CVs, and the Higher Education Degree Data (HEDD) survey found that a third of graduates had embellished their qualifications. But lies will be uncovered when you interview. Instead of lying, use a CV builder that helps you showcase your true skills and experience.
Reference the job specification
Your prospective employer will be looking for evidence that you have read and understood the job specification. Make a list of keywords from the specification and tick them off as you include them in your CV (you'll mention these in your cover letter too).
Be aware of ATS
Applicant Tracking System (ATS) is software that scans CVs for certain keywords to see how well matched they are for the role. Failing to include obvious keywords means your CV will score as a poor match, and will be discarded automatically.
Avoid jargon
Jargon and buzzwords might sound exciting but not everyone understands them. State your skills and experience in clear, unambiguous language so that your suitability for the role is obvious. 
Keep it short
You have a maximum of 2 A4 pages to summarise your career and ambitions. Don't overwhelm recruiters with loads of extra details - keep your CV short and skimmable, and save the longer story for interviews.
Proofread
Recruiters will discard great CVs if there are obvious spelling mistakes. Check your spelling and grammar several times before sending your job application to employers.
Student CV Templates
Students often don't have much of an employment history to fall back on, so a student-friendly CV template is about making the most out of what you do have to offer: education, skills, and ambition. 
Our free CV template for students naturally emphasises your educational achievements. But don't forget to spend time on your personal profile, skills section, and any relevant hobbies. Anything that demonstrates initiative, hard work, and organisational skills should be placed front and centre of your student CV. Consider:
Volunteer work shows dedication, and is appropriate to include in the Work Experience section.
Soft skills like teamwork and communication are highly prized by employers. Don't forget to include them in your Skills section. 
Extra-curricular activities may not directly relate to the role you want, but can showcase additional skills. For example, being in a rock band isn't directly related to working in a bank, but managing the band's bookings and travel demonstrates significant organisational skills.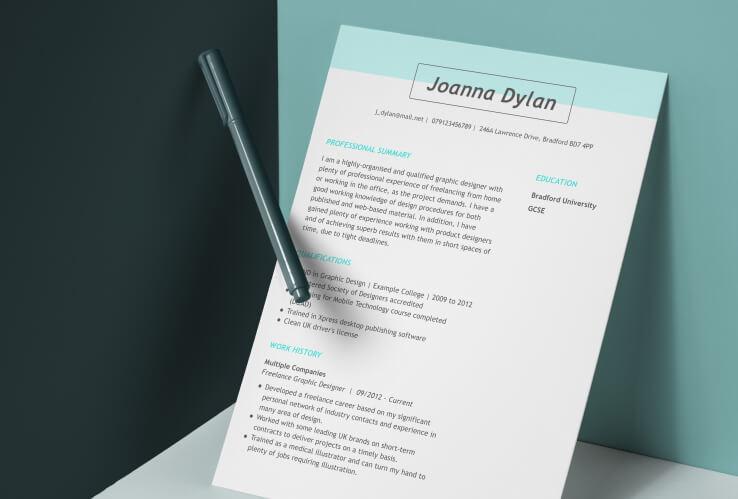 The Advantages of Using CV Templates
Even the most successful people don't relish the idea of writing a CV. And because your CV is so important, the pressure can make it a difficult exercise. So how can a template help?
1. Providing a clear structure
Why waste time figuring out what to include - or exclude - and what order information should go in? A high quality, ready-made CV template makes these decisions for you. 
2. Taking care of design
If you try to design a CV from scratch you could easily spend hours choosing fonts and colours, only to end up with something that doesn't look professional or appropriate. A great CV template will save you the time and frustration, and ensure that your CV looks top-notch.
3. Help in actually building your CV
If you're really clever you'll pick a CV template that's available in our online CV builder. This means you don't just get the design and structure but you'll also get tips and advice on building a personalised CV that will impress recruiters.
Create Your Perfect CV
Your CV is important. It's a vital part of taking the next step in your career. 
The right CV template, especially when combined with our CV builder, makes it quick and easy to create a perfect CV. Thanks to our expert advice and tips, it's a breeze to build a CV that will get through ATS filters and impress recruiters.
What are you waiting for? Choose a template now and build your perfect CV in minutes!