If you are looking for a work environment that's energetic, fulfilling and fun, then the childcare industry is the right fit for you. Childcare workers provide essential peace of mind to families all across the UK.
When building your childcare CV for the UK, spend time crafting an in-depth personal profile section. Families will be looking for a good personality fit, so use that section to introduce yourself.
Learn more about the childcare sector
Certifications and education

No formal education is required to become a nanny or babysitter, making this industry very accessible to those without advanced degrees. This being said, gaining certification can be a great way to gain a competitive edge. Families love to see certifications like child CPR and first aid.

How to find opportunities

Connecting with families to find job opportunities is one of the more challenging aspects of this industry. To help with your search, you can register with The Office for Standards in Education, Children's Services and Skills ('Ofsted'). They regulate childcare services throughout the UK and can help you land your first childcare gig.

Volunteer

If you are unsure if the childcare industry is the right fit for you, consider volunteering. Volunteering is a great way to get some starting experience and explore what the industry is like.

Career progression

What is the next step after entry-level childcare work? You may consider working in related fields like childhood education. That step will require more education and further qualifications. You may also want to work with children with disabilities; going down that career path also involves more specialised training.
Build Your CV with Confidence
Childcare CV templates optimised for ATS
Fully customisable layouts
Download in TXT, Word, and PDF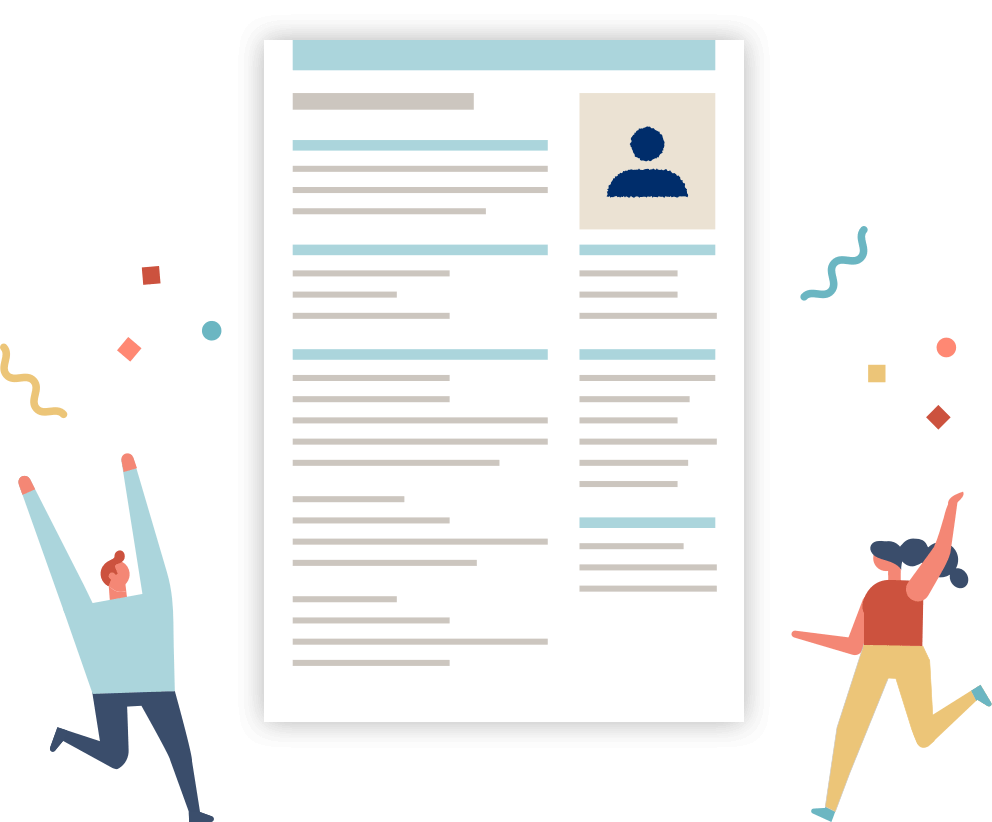 How your childcare UK CV should look
Childcare is a very personal field, and your CV's priority should be to showcase your personality. No family wants to hire a robot, so don't be afraid to make your CV very personal. You can even include an image of yourself on a childcare CV to make it more personal, but this is not required. You want to friendly and unique design that doesn't take away from your content. Look at our examples of childcare CVs for inspiration.
After you have designed and crafted a stand out CV, be sure to send it as a PDF to recruiters. This is especially important if you have chosen to include an image. Sending your CV as a PDF ensures that no design elements get changed upon opening.
Get more help with your childcare CV