Everything You Need to Know About Word CV Templates
Recruiters and employers alike receive hundreds of CVs every day. Getting noticed is not only about saying the right things, or using the right CV template – it's also about the recruiter being able to open and read your CV!
A high-quality Word CV template makes a professional impression on recruiters, helping you to stand out in a competitive marketplace. Learn more about how to choose and use a Word CV template to build your own perfect CV.
How a MS Word CV Template Helps With ATS Tracking
Recruiters can receive up to 250 CVs for a corporate job and over 400,000 CVs get uploaded every week to recruitment websites. This is why they have to use applicant tracking software (ATS) to shortlist fast.
Don't believe us? According to a CareerArc/Future Workplace survey 40% of employers use ATS and 62% admit that 'some qualified candidates are likely being automatically filtered out of the vetting process by mistake'.
Several factors can have a negative impact on this automated vetting process. This includes:
Using a font that isn't readable by the ATS tech.
Unusual bullet point use or unreadable graphics and media.
Over complex use of tables or characters to space out or condense content.
issing out important keywords or overusing keywords.
Submitting a CV that is over 2 pages long.
This is why the best way to create an ATS friendly CV is to use one of our free Word CV templates, built with ATS tracking in mind.
30 Professional UK Word CV Templates
The best way to make progress in your career search is to use professional Word CV templates. Better yet, every one of our templates are structured in a way that is both easy to read and ATS friendly. They will not only help you make progress with your application quicker: you will also improve the chances of your CV getting noticed and making the shortlist.
Why Use a Microsoft Word CV Template in Our CV Builder?
Here are 5 great reasons to use a Word CV template in our CV builder:
1. It's easy to use
How many hours have you wasted trying to tweak your CV to fit on two pages? Our CV builder has been designed to make building your CV quick and easy, eliminating formatting frustrations.
2. There's no formatting required
It's getting late and you're still trying to work out how to put the 'thingy' in front of that other thing without the text jutting to the next page. We've all been there. The MS Word CV templates in our builder handle all the formatting for you.
3. It saves you time
You can access our CV builder anywhere, anytime and from any device. This means you can make changes to your chosen Word CV template fast, wherever you are. So, if you see another job opportunity and want to strike while the iron is hot, you can.
4. You can find your CV fast
You can store your Word CVs online. That means no more hunting through your cluttered desktop or searching folders when you see that next job opportunity. Your CV will be sitting in our online storage ready for you to make changes whenever you need to.
5. It will give you the professional edge
Think about it. If you were a recruiter sifting through hundreds of CVs what would make you take notice? A professional MS word CV is much more likely to give them a boost. Finally, a CV that is in a professional format and tells them exactly what they need to know.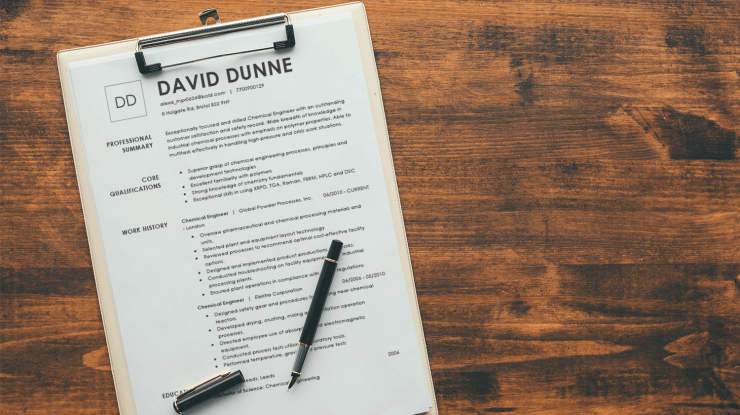 10 Popular UK Word CV Templates
So you've decided you want to use a Microsoft Word CV template? All you need to do now is find the right one for you. The good news is that there are plenty of options to choose from. The only problem is there are so many Word CV templates to choose from, so it can be difficult to know where to begin. To help you get started, here are 10 of the UK's most popular MS Word CV templates.
3 Common Questions That UK Jobseekers Ask
Many jobseekers need support with creating a MS Word CV. We've listed some commonly asked questions on the subject to get you started.
How do you get a CV template on Microsoft Word?
There are many ways you to get a MS Word CV template> Two popular way are:
Using our online CV builder, which includes free use of a range of CV templates that are compatible with Word.
Searching for a Word CV template based on the job you're applying for.
How can I make a CV in MS Word?
To make a CV in MS Word you need to:
Select a Word CV template to use.
Customise the content to work for you.
Follow the tips and guides provided.
How can I make my MS Word CV ATS Friendly?
If you want your CV to be picked up by ATS tracking you need to make sure it:
Is saved as a universal .doc or PDF file.
Includes the important keywords early on and throughout.
Doesn't use serif fonts like Times New Roman, which are often missed by ATS.
Is easy to read without any complex tables or media.
Only uses rounded bullet points, formatted correctly.
Want to Design Your Own Word CV Template? Think Again!
Even if you're an expert in the job you're applying for, chances are you're not an expert at designing a MS Word CV. Here are more reasons why designing your own Word CV template isn't a great idea:
It can be difficult to get everything on two pages.
Different versions of Word can be clunky and difficult to use.
There are ATS friendly features you may not be aware of.
The document may not be compatible with new versions of Word.
Other candidates will be using professional templates that stand out.
Common CV mistakes found by recruiters
Even if you design your own Word CV template with good intentions it could lead to common errors. According to UK career experts the main reasons CVs don't make the shortlist are:
Spelling mistakes: 71%
Unrelated skills: 40.6%
CV longer than 2 pages: 16.1%
Your picture: 14.2%
Too creative: 12.9%
Jobseekers also don't always understand how much they need to customise their CV for each role. As an Undercover Recruiter article explains:
"
One key thing that many job seekers neglect to think about when preparing their CV is what the client for each particular role wants to see. It's easy to fire out a generic CV for every job. However, tweaking their personal profile and tailoring their skills will significantly improve their chances.
These common mistakes can all be avoided if you use the right Microsoft Word CV template.
Job searching is already time consuming and designing your own CV in Word isn't the best use of your time. Find the right MS Word CV template, and you can spend more time focusing on your job search and getting the job you want.
How to Choose the Best Word CV Template: 10 Top Tips
Job hunting is tough. Writing your CV and finding the best free Microsoft CV template can be even tougher. We understand how hard it can be. There are so many options available that it's difficult to know what's right for you. This is why we've collected 10 top tips to help you decide on the right Microsoft Word CV template for you.
1.
Search for templates based on the job
The best thing about Microsoft Word CV templates is that there are so many of them. Whether you're applying for a job in Marketing or applying for your first job in Legal, our CV builder has a template available.
2.
Get expert advice when choosing a MS Word CV template
We all get by with a little help from our friends - especially when it comes to applying for jobs. To give you a good idea of what works for them, you could search the most popular MS Word CV templates. Even better, if your friends have used our CV builder and have a favourite template they can recommend.
3.
Match the template to the employer
Your Microsoft CV template should be a good match the company you're applying for, and the industry they operate in. Our Word CV templates cover almost every job and industry, making it easy to select the right template for your future employer.
4.
Choose a Microsoft Word CV template that is easy to read
Recruiters are avid skim readers. They read through dozens of CVs every day and have very little time to create a shortlist. The trick of the trade for recruiters is to look out for key points in each job application. Make yours stand out with keywords used in the job description.
Look for a Microsoft Word CV template that's concise, clear and easy to read. The headings should be bold and relevant information should stand out on the page. See what our Word CV templates look like.
5.
Find a Word CV template formatted to fit on two pages
It's easy to miss the important parts of your experience in long, drawn-out CVs. Recruiters recommend that a CV is no longer than two pages long. You want your CV to be short, punchy and straight to the point.
We know it can be a challenge to squeeze all of your experience into such a small amount of space. But this is why the right Microsoft Word CV template is so crucial. It should highlight your key achievements without looking overcrowded.
6.
Select a Word CV template to suit your personality
What kind of personality are you trying to portray in your job application? Trendy? Sophisticated? Creative? There are so many free CV Microsoft Word templates that can help you express your personality.
It's also important to have an understanding of the personality that the company are looking for. A MS Word CV template for a sophisticated personality is likely to have more white space. Yet, a CV template for a bold personality would have different shapes for each section.
7.
Pick one with an appropriate font
Another crucial point to bear in mind is fonts. As the saying goes: the devil is in the details. The first thing any employer will see is the font you've chosen. Picking the right one is far more important than more applicants realise.
You need to choose a font that's clear, concise and representative of you. Clear, readable fonts such as Arial, Calibri and Cambria are a safe bet for most employers. This is because they're already used in their own communication streams.
8.
Use a template with a logical structure
Skim reading is key to recruiters, o picking a Microsoft Word CV template with a clear structure is key to you getting the job. Figure out what the employer is looking for by reading the job description in depth. Then find a template that highlights the key factors required for the role.
If you're going for more of an academic role, education should be a top focus. If you're looking for a role in a marketing, advertising or PR, then experience is key.
9.
Avoid over-complicated designs
Don't go for over complicated Microsoft Word CV templates. Even if you're applying for a design job, save the artwork for a portfolio attachment. As a rule, you should avoid infographics, too many colours, quirky fonts and too many font sizes.
10.
Browse our popular Word CV Templates
As a final point, take the time to browse our Microsoft Word templates. Look for the most popular ones and see how they work for you. It's vital that you make your CV as personal as you can and to customise it for the job you're going for.
The aim with your CV is to make it easier for the employer to identify that you're the right person for the job. There are so many MS Word CV templates available to you that can make that happen.
How Our Word CV Templates Can Shift Writer's Block
One of the main reasons people struggle to write their CV is that it's difficult to talk about themselves with confidence
When you're job hunting there's a lot of pressure on you to impress, so it's no wonder jobseekers also experience writer's block. Here are 4 ways a Word CV template can help shift writer's block and enable you to make progress with your job search:
Job specific templates will help you focus.
Pre-written example text will help you find inspiration.
Proven templates will boost your confidence to persevere.
Popular CV examples will give you insight into what your peers are doing.
There are so many MS Word CVs to choose from. Use our online CV builder and you'll be well on your way to reigniting your creativity.
If you're still struggling, consider asking a friend for their support. A friend can offer an objective point of view, which is exactly what you need to boost your confidence and shift your writer's block.
You can also check out our guide on How to Write a CV.
Get the Job With a Word CV Template
It's easy to get frustrated when you're looking for a job without much success, but you're not alone. Recruiters receive an average of 75 CVs per position. That's a lot of CVs to review, which reduces your chances even further. In fact, 98% of job seekers are unsuccessful at the initial CV screening and only the top 2% make it to the interview.
Even if you have a basic knowledge of Microsoft Word, designing a simple CV can still be daunting. It's even harder to create a template that stands out to potential employers. Partly because there is so much conflicting advice out there, but also because it's difficult to write about yourself.
To stand out, you need to create a professional CV with minimal errors optimised for both recruiters and ATS filters. To do that you need help from experts who know what it takes to get your CV noticed.
Our team have the experience to help you get the job. All you need to do is discover the perfect MS Word CV template for you.
Ready to take the next step?
You want a great new job. Then it's time to get started! Find the perfect Word CV template for the job you want, then build your CV! There's no quicker, easier way to take the next step in your career.